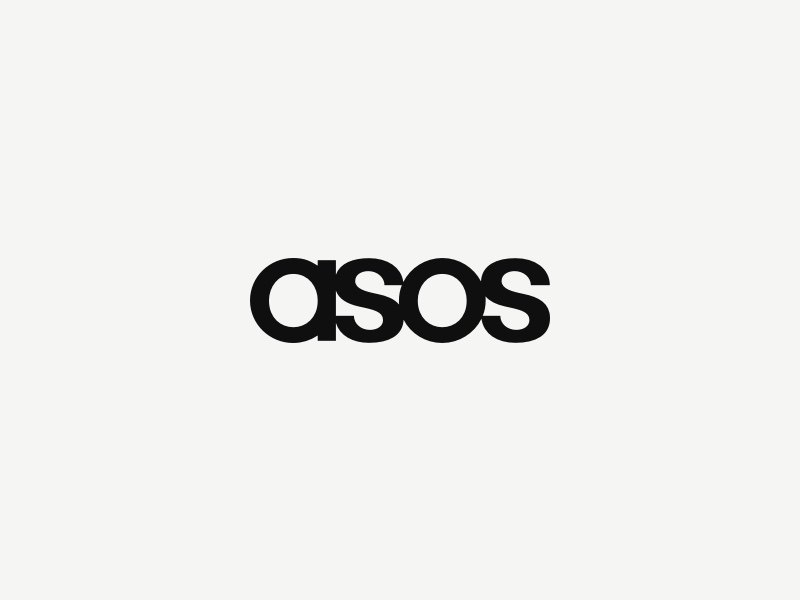 Trading Statement for the four months ended 30 June 2021
Trading Statement for the four months ended 30 June 2021
ASOS delivers another strong trading performance against backdrop of increased volatility
ASOS today announces trading for the four months to 30 June 2021 ("P3"). Revenue growth in the period was strong, against a backdrop of continued restrictions on consumers, volatile demand and increased global supply chain pressures. This performance reflects continued progress against our strategic priorities and strong growth in our customer base.

Trading in the last three weeks of the period was more muted, as continued COVID uncertainty and inclement weather, particularly in the UK, impacted market demand. We anticipate a measure of volatility to continue in the near term, given the rapidly evolving COVID situation worldwide. As a result, we expect our underlying P4 growth rate to be broadly in line with the prior year comparable period. We expect overall full year adjusted PBT to be in line with our expectations.

The global opportunity for ASOS to grow in our targeted markets is greater than ever. We are continuing to confidently invest across our unique ASOS Brands, our ASOS Platform and our ASOS Experience, powered by our ASOSers, technology and global warehousing capabilities.
£m1

Four months to 30 June Reported

Four months to 30 June Underlying

(adjusted for prior year returns provision)3

2021

2020

Increase

CCY2

Increase

2021

2020

Increase

CCY2

Increase

UK retail sales

526.4

329.2

60%

60%

526.4

387.4

36%

36%

EU retail sales

388.3

328.0

18%

20%

388.3

340.5

14%

15%

US retail sales

144.8

124.9

16%

31%

144.8

135.7

7%

20%

ROW retail sales

182.6

201.2

(9%)

(2%)

182.6

203.6

(10%)

(3%)

International retail sales

715.7

654.1

9%

15%

715.7

679.8

5%

11%

Total retail sales

1,242.1

983.3

26%

30%

1,242.1

1,067.2

16%

20%

Total group revenue4

1,286.4

1,014.2

27%

31%

1,286.4

1,098.1

17%

21%
1All numbers subject to rounding throughout this document. Any reference to total or retail sales throughout the document is on a constant currency basis
2Constant currency is calculated to take account of hedged rate movements on hedged sales and spot rate movements on unhedged sales
3Adjusted comparatives to reflect the underlying sales performance for prior year returns provision phasing
4Includes retail sales, delivery receipts, wholesale revenue and third-party revenues
P3 Results Summary
Results are quoted on an underlying constant currency basis with comparatives adjusted for the prior year returns provision phasing
Group Sales up 21% supported by strong growth in the UK and an acceleration in demand in the US
Active customer base increased by 1.2m to 26.1m since HY21
Gross margin -150bps reflecting FX headwinds, elevated freight costs due to global supply chain disruption and continued 'lockdown' category product mix
Product mix, and associated returns rates, have started to reflect a shift back into occasion wear in recent weeks
Good flexibility displayed through the reshaping of product offer to meet unpredictable demand
Global supply chain pressures continue, driven by global freight capacity shortages and delivery delays coming out of key areas of supply
New strategic partnership announced with US-based multi-channel retailer Nordstrom to drive growth in North America; joint-venture through which Nordstrom will acquire a minority interest in the Topshop,Topman, Miss Selfridge and HIIT brands; wider strategic partnership based around Nordstrom selling ASOS Brands, to build greater awareness and engagement
Strong cash position and balance sheet
Territory Performance
Strong performance in the UK, with increased promotional activity to capture the available demand for our compelling product offer, despite the re-opening of physical stores early in the period. The final weeks of June saw a softening, due to the impact on consumer demand of continuing COVID uncertainty and unseasonal weather
Good growth in the EU, underpinned by particularly pleasing growth in Germany, despite various levels of COVID restrictions remaining in place for much of the period. Southern-Europe performance was more challenging, with tourism-related economic pressures disproportionately impacting 20- somethings' prospects. Our product offer and customer experience continue to resonate with consumers despite Brexit-related challenges impacting on our supply chain flexibility
Improvement in US growth rates reflecting improved stock offer, increased demand for going-out and occasion wear product, the impact of stimulus cheques and the removal of many restrictions
ROW trading slowed, reflecting COVID-related disruptions to our delivery proposition in comparison to local competition
Outlook
With the long-term opportunity greater than ever, we are continuing to invest to ensure we are well- positioned to capture the global opportunity despite the significant short-term uncertainty
Convertible bond of £500m issued in April 21 with 0.75% coupon. This represents an interest charge of c.£6m in FY21 and a further c.£17m for FY22
FY21 total capital expenditure expected to be c.£160m (excluding IFRS16 capitalised leases); investment projects on track but reflect a more beneficial phasing between FY21 and FY22
P4 growth rate expected to be broadly in line with the prior year comparable period on an underlying constant currency basis, with returns rates normalising at an increasing rate
Global supply chain environment pressures set to continue
Full year adjusted PBT (excluding Topshop brands acquisition and integration one-off costs and amortisation of acquired intangible assets) expected to be in line with expectations (after adjusting for the convertible bond interest charge)
Nick Beighton, CEO, commented:
"ASOS has delivered another strong performance against a backdrop of continued social restrictions and global supply chain pressures, and I would like to thank our ASOS team members for their continued commitment, resilience, and enthusiasm through the pandemic.
"Although mindful of the continued impacts of the pandemic on our customers in the short term, we believe that the structure of the global e-commerce fashion market has changed forever, which will drive an increase in online fashion sales over the long term. We're excited about the size of the prize ahead of us and the opportunity of delivering on our ambition of being the number one destination for fashion-loving 20-somethings."
Investor and Analyst conference call:
ASOS will be hosting a conference call for analysts and investors at 8.00am (UK time) today. To access live please dial +44 20 3936 2999, and use passcode: 540330.
A recording of this conference call will be available on the ASOS Plc investor centre website later today: http://www.asosplc.com/investors.aspx
Forward looking statements:
This announcement may include statements that are, or may be deemed to be, "forward-looking statements" (including words such as "believe", "expect", "estimate", "intend", "anticipate" and words of similar meaning). By their nature, forward-looking statements involve risk and uncertainty since they relate to future events and circumstances, and actual results may, and often do, differ materially from any forward-looking statements. Any forward-looking statements in this announcement reflect management's view with respect to future events as at the date of this announcement. Save as required by applicable law, the Company undertakes no obligation to publicly revise any forward-looking statements in this announcement, whether following any change in its expectations or to reflect events or circumstances after the date of this announcement.
Background note
ASOS is an online retailer for fashion-loving 20-somethings around the world, with a purpose to give its customers the confidence to be whoever they want to be. Through its market-leading app and mobile/desktop web experience, available in ten languages and in over 200 markets, ASOS customers can shop a curated edit of over 85,000 products, sourced from a constantly evolving mix of more than 850 of the best global and local third-party brands and its range of fashion-led in-house labels – ASOS Design, ASOS Edition, ASOS 4505, ASOS Luxe, As You, Collusion, Reclaimed Vintage, Topshop, Topman, Miss Selfridge and HIIT. ASOS aims to give all of its customers a truly frictionless experience, with an ever- greater number of different payment methods and hundreds of local deliveries and returns options, including Next-Day Delivery and Same-Day Delivery, dispatched from state-of-the-art fulfilment centres in the UK, US and Germany.