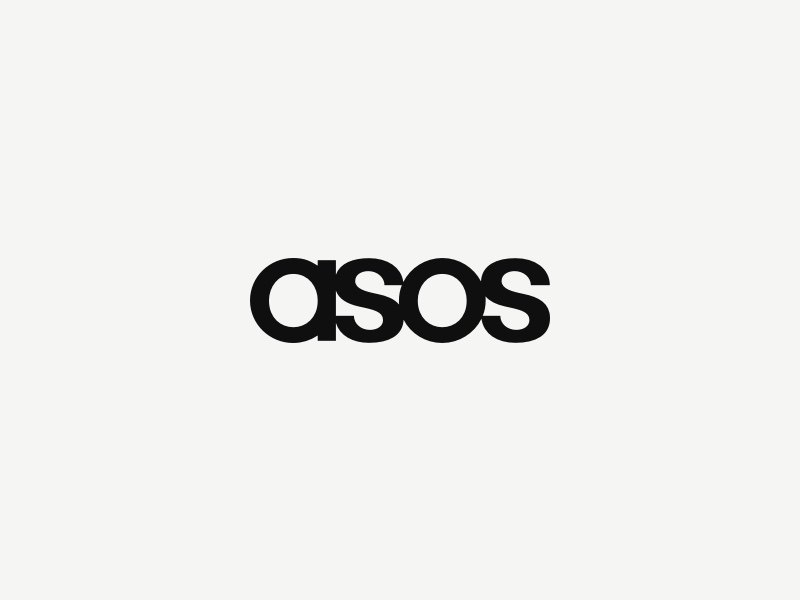 Statement RE Board Changes
ASOS announces Board changes to deliver next phase of global growth.
Nick Beighton to step down as CEO; Ian Dyson to become Chair
ASOS announces a series of changes to its Board as it puts in place the leadership to underpin delivery of the next phase of its global growth strategy.
Nick Beighton and the Board have agreed that now is the right time for him to step down as Chief Executive Officer after 12 years with the business, including six as CEO. A search is commencing for a successor. Mat Dunn, currently Chief Financial Officer, will take on the additional role of Chief Operating Officer and lead the business on a day-to-day basis, while Katy Mecklenburgh, currently Director of Group Finance, will become Interim Chief Financial Officer. These changes will take place with immediate effect; Nick Beighton will remain available to the Board until the end of 2021 to ensure a smooth handover.
Ian Dyson will become Non-Executive Chair of the Board to replace Adam Crozier, whose decision to step down was previously announced. Ian, currently ASOS's Senior Independent Non-Executive Director and Audit Committee Chair, will become Chair on 29 November 2021 for a three-year term.
In addition, Jørgen Lindemann is joining the Board as a Non-Executive Director, bringing deep experience of leading digital-first businesses. Jørgen is currently the Chair of Miinto, the Danish-based online fashion marketplace. He is the former President and CEO of Modern Times Group (MTG), the Swedish-based digital entertainments business and recently stood down from the Board of Zalando following a five-year stint as a non-executive director. Jørgen will join the ASOS Board from 1 November 2021. ASOS is also well advanced in the search for an experienced NED to join the Board and take over the roles of Audit Committee Chair and SID from Ian Dyson.
Separately today ASOS has issued its Annual Results for the year to 31st August 2021 which show a strong performance, with good growth in customer numbers, sales and profits, driven by exceptional sales growth of 36% in the UK.
In addition, the business has set out details of its ambitious plan which will see ASOS commit to deliver annual revenues of £7bn and an EBIT margin of at least 4%, within three to four years. This will be achieved by:
Acceleration of international growth, including doubling the size of the combined US and Europe businesses
Adding at least £1bn to ASOS's annual own-brand sales
Strengthening the ASOS platform with the launch of Partner Fulfilment, targeting c. 5% of Gross Merchandise Value
The Capital Markets Day planned for 14th October 2021 to outline the detail behind the new strategic framework, will now be held on 10th November 2021.
Adam Crozier said:
"Over the last three years we have made significant progress, delivering 60% growth in revenues, improved profitability and a strengthened balance sheet; we have bolstered the management team and improved ASOS's operational capabilities and resilience. At the same time, however, we recognise that there is more to do to accelerate the pace and intensity of commercial execution.
"ASOS's management and Board have spent considerable time over recent months developing and validating a clear strategic plan to accelerate international growth, building on ASOS's undoubted strength in the UK. This will allow ASOS to deliver against the ambition to be one of the few truly global leaders in online fashion retail. Key to that is ensuring that we have the right leadership in place for the next phase, and the changes we are announcing today are designed to ensure we deliver against our clear strategic intent.
"On behalf of the Board, I want to thank Nick Beighton, who has played a pivotal role in the development of ASOS over the past 12 years and we wish him well for the future. The Board is delighted that Mat has agreed to become COO and that Ian will Chair ASOS for the next three years. ASOS is a business with a very exciting future, and I am confident that it will deliver against its ambitions."
Ian Dyson said:
"ASOS is a great business with a strong brand and a talented team, and I am proud to be taking over as Chair. My key priorities will be recruiting a new CEO to take the business forward, at the same time working with Mat Dunn and the rest of the executive team to deliver our compelling strategic plan. I am pleased to welcome Jørgen Lindemann to the team; he brings deep experience of international digitally-led businesses, which will complement the existing Board expertise."
Nick Beighton said:
"I have enjoyed every moment of my 12 years at ASOS. When I joined, there were fewer than 200 people and we had annual sales of around £220m. I leave a business reporting turnover of almost £4bn, with more than 3,000 fantastic ASOS-ers delivering for 26 million customers in 200 markets around the world. I am particularly proud of the way in which we have led our industry on putting sustainability at the heart of everything we do with our Fashion with Integrity programme. I wish Mat and the rest of the team well for the next phase of the ASOS journey."
This Announcement is issued on behalf of the Company by Anna Suchopar, General Counsel and Company Secretary.
Notes to Editors:
Jørgen Lindemann:
Jørgen Lindemann is the Chair of Miinto, the Danish-based online fashion marketplace, a role he has held since 2021. He is also on the Board of Bambuser AB, the Swedish-based global love video shopping technology company. He is the former President and CEO of Modern Times Group (MTG), the Swedish-based digital entertainments group, where he worked from 1994 to 2020. He also sat on the Board of Zalando as a non-executive director from 2016 to 2021. His other previous roles were Kongregate, Non-Executive Director (2017-2020); DreamHack, Chair (2015-2020); Turtle Entertainment, Chair (2015-2020); NOVA Broadcasting Group, Chair (2012-2019); Reach for Change, Board Member (2012-2019); FTV Prima, Non-Executive Director and Co Chair (2012-2017); CTC Media Inc, Non-Executive Director and Co Chair (2014-2015).
The additional information above is provided in accordance with paragraph (g) of Schedule Two of the AIM Rules for Companies. There is no further information to be disclosed pursuant to Schedule Two Part (g) of the AIM Rules for Companies.
Katy Mecklenburgh:
Katy Mecklenburgh joined ASOS in February 2021 as Director of Group Finance. Prior to this she was Group Financial Controller at Inchcape from September 2017. Her previous roles were Head of Finance Consumables at Amazon UK (Sept 2015 - August 2017); Finance Director of Home Affairs and Secure Field Services respectively at Serco (July 2011 - June 2015); and a series of senior finance roles at Procter and Gamble from January 2000 to August 2011. As Interim Chief Financial Officer, Katy will not be a Board Director of ASOS.
About ASOS:
ASOS is an online retailer for fashion-loving 20-somethings around the world, with a purpose to give its customers the confidence to be whoever they want to be. Through its market-leading app and mobile/desktop web experience, available in 10 languages and in over 200 markets, ASOS customers can shop a curated edit of 85,000 products, sourced from 860 of the best global and local third-party brands and its mix of fashion-led in-house labels - ASOS Design, ASOS Edition, ASOS 4505, Collusion, Reclaimed Vintage, Topshop, Topman, Miss Selfridge and HIIT. ASOS aims to give all of its customers a truly frictionless experience, with an ever-greater number of different payment methods and hundreds of local deliveries and returns options, including Next-Day Delivery and Same-Day Delivery, dispatched from state-of-the-art fulfilment centres in the UK, US and Germany.