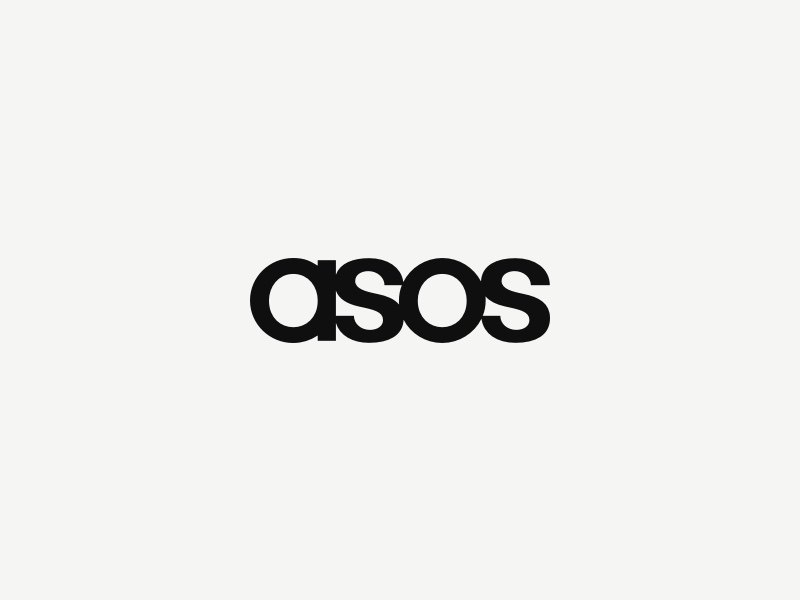 ASOS ParalympicsGB
Global fashion destination, ASOS renews partnership with paralympic team
Global fashion destination ASOS renews commitment to provide formalwear and ceremony wear for the ParalympicsGB team Partnership will cover both the PyeongChang 2018 Paralympic Winter Games and the Tokyo 2020 Paralympic Games
Global retailer ASOS has affirmed its commitment to supporting the British Paralympic team by renewing its partnership with the British Paralympic Association (BPA) through to 2020.
The partnership means that ASOS will provide formalwear and ceremonies wear to the ParalympicsGB team at both the PyeongChang 2018 Paralympic Winter Games and the Tokyo 2020 Paralympic Games.
Multi-medallist in both athletics and cycling, Paralympian Kadeena Cox wore the team's ASOS kit when she was the ParalympicsGB flagbearer at the Closing Ceremony of Rio 2016.
She said: "It is really exciting that ASOS are continuing their partnership with ParalympicsGB. It was a huge honour to be selected as the flagbearer at the Rio Closing Ceremony and I've since realised millions of people were watching during that moment so it's great that the team will be well kitted out and looking sharp once again in Tokyo"
The partnership with ASOS supports the BPA in two main ways: as a leading fashion retailer producing British clothing for athletes representing Great Britain and as a major retailer it delivers all the company's experience of handling substantial packing and delivery processes required for the scale of the operation to kit out over 300 athletes plus staff that will make up the Summer and Winter teams.
The BPA signed ASOS as a partner in 2015 and produced formalwear and ceremonies wear for the team at the Rio 2016 Paralympic Games. The new partnership will run from 2017 through to 2020.
Tim Hollingsworth OBE, Chief Executive of the BPA, said today: "This is great news for the BPA and for our athletes. Partnering with an innovative fashion company such as ASOS has been eye-opening for us as a team just as much as I know the partnership has been so valuable for ASOS as a company. We look forward to sharing the journey to PyeongChang and Tokyo with ASOS and most importantly to the striking designs that I'm sure we will see our athletes parade in and wear to formal occasions."
Nick Beighton, Chief Executive of ASOS, said: "Partnering with ParalympicsGB for the Rio 2016 Paralympic Games was an honour. We worked closely with the athletes to design clothing that met their needs and made them feel great. The ASOS teams loved it - we felt proud to play a role in supporting the British Paralympic team and look forward to cheering them on at the next Games."
Media Enquiries
Members of the design team at ASOS, which is a global fashion destination, will be available for interview on request.
Please contact Charlotte Coady, Senior Press Officer at charlottecoady@asos.com
Please direct media enquiries to Tash Carpenter, Communications Manager or Katherine Allin, Communications Officer,
Images or the duty press office phone: 07717 587 055
Latest photos from our news and of ParalympicsGB athletes are available from our Flickr page here
Please contact the press office with any image requests.
ABOUT THE BRITISH PARALYMPIC ASSOCIATION AND PARALYMPICS GB
The British Paralympic Association is the National Paralympic Committee for the UK, responsible for the promotion of the Paralympic movement in Great Britain and selecting, entering and funding the Great Britain and Northern Ireland Paralympic team.
ParalympicsGB is the Great Britain and Northern Ireland Paralympic Team competing at the summer and winter Paralympic Games. We know that the outstanding performances of our athletes have a powerful impact on the British public and can shift perceptions of disability in society, helping to inspire a better world for disabled people.
Our partners are tremendous supporters of the BPA and ParalympicsGB through commercial sponsorship as well as their own fundraising activity. Further details are available here
Follow us on: Faceboook , Twitter , Instagram , YouTube

ABOUT ASOS
ASOS is a global fashion destination for 20-somethings. We sell cutting-edge fashion and offer a wide variety of fashion-related content, making ASOS.com the hub of a thriving fashion community. We sell over 85,000 branded and own-brand products through localised mobile and web experiences, delivering from our fulfilment centres in the UK, US and Europe to almost every country in
the world. We tailor the mix of own-label, global and local brands sold through each of our eight local language websites: UK, US, France, Germany, Spain, Italy, Australia and Russia. ASOS's websites attracted 139 million visits during December 2016 (December 2015: 114 million) and as at 31 December 2016 it had 13.4 million active customers¹ (31 December 2015: 10.7 million), of which 4.9 million were located in the UK and 8.5 million were located in our international territories (31 December 2015: 4.2 million in the UK and 6.5 million internationally).
¹Defined as having shopped in the last twelve months​​​​​​