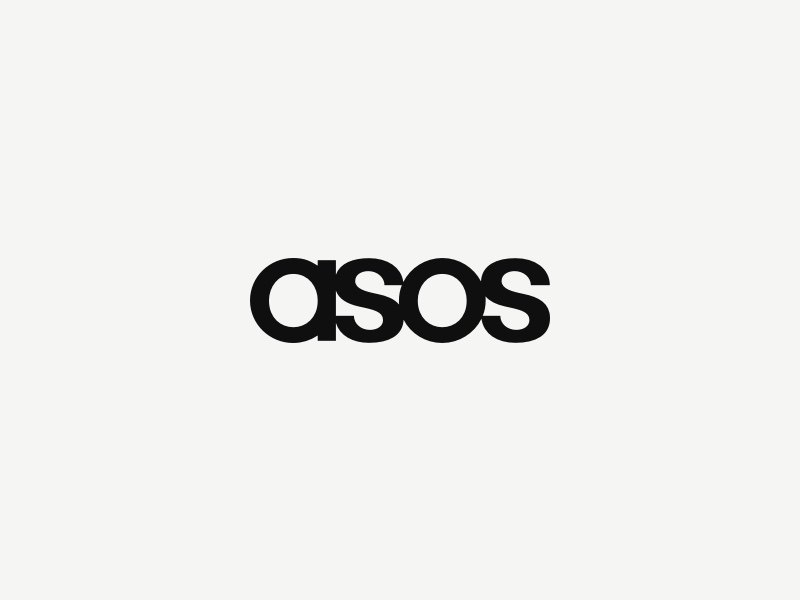 Trading Statement for the four months ended 31 December 2020
Trading Statement for the four months ended 31 December 2020
ASOS delivers strong peak trading performance
ASOS today announces trading for the four months to 31st December 2020 ("P1"). Revenue growth in the period surpassed our expectations, driven by investment in product, pricing and marketing and stronger than anticipated consumer demand for our products. Our multi-brand model and strong execution enabled us to capture available demand as consumers increasingly shopped online.
Our performance in P1 also benefited from the resumption of lower returns rates driven by renewed social restrictions in the period. With restrictions likely to be in place for the balance of the first half we expect a net COVID PBT benefit1 of at least £40m in H1.
Whilst our outlook for the balance of the year remains unchanged, given the ongoing virus and the likely economic impact on our core 20-something consumer, the strength of our performance in P1 with the anticipated H1 COVID PBT benefit, means we now expect FY21 PBT to be at the top end of current market expectations2.
Four months to 31 December

£m3

2020

2019

Reported Increase

CCY4Increase

UK retail sales

554.1

408.9

36%

36%

EU retail sales

390.7

332.5

18%

18%

US retail sales

156.8

139.3

13%

17%

ROW retail sales

224.2

194.2

15%

20%

International retail sales

771.7

666.0

16%

18%

Total retail sales

1,325.8

1,074.9

23%

24%

Total group revenue5

1,364.1

1,106.0

23%

24%
1Incremental COVID disruption costs, more than offset by cost reduction from lower returns rates
2Company compiled PBT market expectations for FY21 as at 5th January 2021: Consensus: £141m, min: £115m, max: £170m
3All numbers subject to rounding throughout this document, 4Constant currency is calculated to take account of hedged rate movements on hedged sales and spot rate movements on unhedged sales, 5Includes retail sales, delivery receipts and third-party revenues
P1 Results Summary
Group Sales up 23% supported by investment into capturing available demand and building customer momentum; overall demand in the market, whilst suppressed, remained more resilient than our initial expectations
Active customer base increased 1.1m to 24.5m; good growth in new customers offsetting impact of existing customers having fewer occasion-led reasons to shop
Gross margin -90bps reflecting continued 'lockdown' category product mix, investment into customer acquisition and increased freight costs due to COVID disruption
Good agility shown through reshaping of product offer and investment to capture demand through period of accelerated online channel shift
Territory Performance
Exceptional UK growth reflected strength of market position as well as restrictions on non-essential retail stores through the peak period
Good growth in the EU despite demand constraints in markets where hospitality closed but stores remained open
Increased momentum in the US, supported by continued improvement of product offer
ROW trading accelerated, supported by good growth in Australia and the MENA region
Outlook
FY21 PBT likely to be at the top end of market expectations:
Stronger than anticipated P1 performance
H121 net COVID PBT benefit of at least £40m
Unchanged outlook for remainder of FY21
Brexit tariff costs of c.£15m in FY21 associated with country of origin rules
Automation of US fulfilment centre to begin this year and lease signed on 4th fulfilment centre in Lichfield, UK
FY21 capex guidance increased by £20m to around £190m reflecting investment into US automation  Strong net cash and balance sheet position despite H121 working capital unwind
Nick Beighton, CEO, commented:
"We are really pleased with the strong performance we have delivered, which is testament to both the strength of our multi-brand model and the hard work of our people. We have continued to execute well and deliver for our customers, whilst investing into growing our business and driving further efficiency through a strong operational grip.
Looking forward, given the uncertainty associated with the virus and the impact on customers' lives, our cautious outlook for the second half of the year remains unchanged. However, the strength of our performance gives us confidence in our continued progress towards capturing the global opportunity ahead."
Investor and Analyst conference call:
ASOS will be hosting a webcast for analysts and investors at 8.30am (UK time) today. Please join via the link: https://asosq1results.sparq.me.uk/live or dial +44 208 080 6591, and use Meeting ID: 937 4777 7938 and passcode: 881003
A recording of this webcast will be available on the ASOS Plc investor centre website later today: http://www.asosplc.com/investors.aspx
Forward looking statements:
This announcement may include statements that are, or may be deemed to be, "forward-looking statements" (including words such as "believe", "expect", "estimate", "intend", "anticipate" and words of similar meaning). By their nature, forward-looking statements involve risk and uncertainty since they relate to future events and circumstances, and actual results may, and often do, differ materially from any forward-looking statements. Any forward-looking statements in this announcement reflect management's view with respect to future events as at the date of this announcement. Save as required by applicable law, the Company undertakes no obligation to publicly revise any forward-looking statements in this announcement, whether following any change in its expectations or to reflect events or circumstances after the date of this announcement.
Background note
ASOS is an online retailer for fashion-loving 20-somethings around the world, with a purpose to give its customers the confidence to be whoever they want to be. Through its market-leading app and mobile/desktop web experience, available in ten languages and in over 200 markets, ASOS customers can shop a curated edit of 85,000 products, sourced from 850 of the best global and local third-party brands and its mix of fashion-led in-house labels – ASOS Design, ASOS Edition, ASOS 4505 and Collusion. ASOS aims to give all of its customers a truly frictionless experience, with an ever-greater number of different payment methods and hundreds of local deliveries and returns options, including Next-Day and Same-Day Delivery, dispatched from state-of-the-art fulfilment centres in the UK, US and Germany.
ASOS's websites attracted 280.4 million visits during December 2020 (December 20191: 233.8 million) and as at 31 December 2020 it had 24.5 million active customers2 (31 December 2019: 21.7 million), of which 7.6 million were located in the UK and 16.9 million were located in our international territories (31 December 2019: 6.7 million in the UK and 15.0 million internationally).
1Restated visits, previously reported number 239.0 million, 2Defined as having shopped in the last twelve months as at 31 December