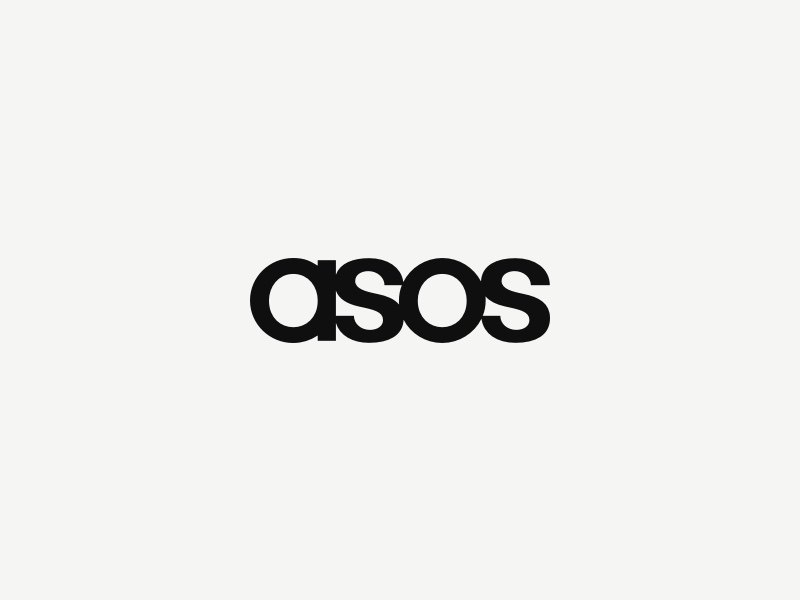 Trading Statement for the four months ended 30 June 2020
Trading Statement for the four months ended 30 June 2020
ASOS on track to deliver strong profit growth for full year
ASOS today announces trading for the four months to 30th June 2020. Our main priority through the period was protecting the health and wellbeing of our people and our customers through the global pandemic and this was reflected in the strict social distancing protocols implemented and adhered to across our business. Within this context, we have continued to focus on trading dynamically and managing business performance rigorously. This is evident in our P3 performance, which shows a steady improvement in sales growth through the period alongside materially improved levels of profitability and cash generation.
Four months to 30 June

Ten months to 30 June

£m1

2020 2019

Reported Increase

CCY2

Increase

2020

Reported 2019 Increase

CCY2Increase

UK retail sales

329.2 334.1

(1%)

(1%)

906.3

815.6

11%

11%

EU retail sales

328.0 269.0

22%

20%

816.1

671.2

22%

22%

US retail sales

124.9. 121.4

3%

(2%)

327.5

283.0

16%

13%

ROW retail sales

201.2 169.5

19%

18%

484.8

405.5

20%

19%

International retail sales

654.1 559.9

17%

15%

1,628.4

1,359.7

20%

19%

Total retail sales

983.3 894.0

10%

9%

2,534.7

2,175.3

17%

16%

Total group revenue3

1,014.2 919.8

10%

9%

2,611.0

2,234.3

17%

16%
1All numbers subject to rounding throughout this document, 2Constant currency is calculated to take account of hedged rate movements on hedged sales and spot rate movements on unhedged sales, 3Includes retail sales, delivery receipts and third-party revenues
P3 Results Summary
Group Sales up 10% to £1,014.2m with a steady improvement throughout the period, reflecting increasing warehouse capacity, underlying improvement in demand and a beneficial returns profile
Active customer base increased to 23m, +16% year on year, with particularly strong growth in new international customers
Item growth +15% whilst ASP down driven by 'lockdown' product mix and limited demand for occasion wear
Good agility shown in refocussing product mix in response to customer demand; growth in 'lockdown' categories held back by availability given health and safety measures implemented across our product supply chain
Strong recovery in EU and ROW reflecting easing of 'lockdown'
UK & US reflect more pronounced impact from product mix shift and consumer dynamics related to 'lockdown' measures
Gross margin -70bps despite adverse product mix reflecting tight inventory management
Improved profitability and cash generation delivered despite the Covid-19 demand and supply impacts as we continue to focus on our non-strategic cost agenda
Previously claimed furlough support from UK Government to be repaid
Outlook:
Against the backdrop of continued social distancing, ongoing restrictions of events and an uncertain economic outlook for our 20-something customers, we remain cautious on the short to medium term outlook on demand
FY20 PBT expected to be towards the top end of market expectations, despite material incremental Covid-19 costs, supported by rigorous performance management, continued removal of non-strategic cost and beneficial returns profile
Strong net cash position reflecting proactive actions; robust cash management expected to deliver return to positive FCF in FY20
Nick Beighton, CEO, commented:
"This has been a tough time for all businesses, but we have remained focused on doing the right thing for our people and our customers and making sure that we emerge from the current crisis as a stronger and better organisation. I am particularly proud of the resilience, flexibility and creativity the ASOS team and our business partners have shown.
Our performance in P3 shows that we are delivering against this aim despite the tough economic and social backdrop. We have learnt a lot and adapted quickly, and ASOS finishes the period with improved underlying profitability. While we remain cautious about the consumer impact of Covid-19 looking forward, we are on track to deliver strong year-on-year profit growth and to return to positive free cash flow for the full-year."
Investor and Analyst conference call:
ASOS will be hosting a webcast for analysts and investors at 8.30am (UK time) today. Please join via the link: https://www.asosplc.com/investors/financial‐calendar or dial +44 20 3787 4277, and use conference call ID: 484 362 083#
A recording of this webcast will be available on the ASOS Plc investor centre website later today: http://www.asosplc.com/investors.aspx
Forward looking statements
This announcement may include statements that are, or may be deemed to be, "forward-looking statements" (including words such as "believe", "expect", "estimate", "intend", "anticipate" and words of similar meaning). By their nature, forward-looking statements involve risk and uncertainty since they relate to future events and circumstances, and actual results may, and often do, differ materially from any forward-looking statements. Any forward-looking statements in this announcement reflect management's view with respect to future events as at the date of this announcement. Save as required by applicable law, the Company undertakes no obligation to publicly revise any forward-looking statements in this announcement, whether following any change in its expectations or to reflect events or circumstances after the date of this announcement.
Background note
ASOS is an online retailer for fashion-loving 20-somethings around the world, with a purpose to give its customers the confidence to be whoever they want to be. Through its market-leading app and mobile/desktop web experience, available in ten languages and in over 200 markets, ASOS customers can shop a curated edit of 85,000 products, sourced from 850 of the best global and local third-party brands and its mix of fashion-led in-house labels – ASOS Design, ASOS Edition, ASOS 4505 and Collusion. ASOS aims to give all of its customers a truly frictionless experience, with an ever-greater number of different payment methods and hundreds of local deliveries and returns options, dispatched from state-of-the-art fulfilment centres in the UK, US and Germany. ASOS's websites attracted 235.7 million visits during June 2020 (June 20191: 197.4 million) and as at 30 June 2020 it had 23.0 million active customers2 (30 June 2019: 19.9 million), of which 7.0 million were located in the UK and 16.0 million were located in our international territories (30 June 2019: 6.3 million in the UK and 13.6 million internationally).
1Restated visits, previously reported number 200.9 million, 2Defined as having shopped in the last twelve months as at 30 June