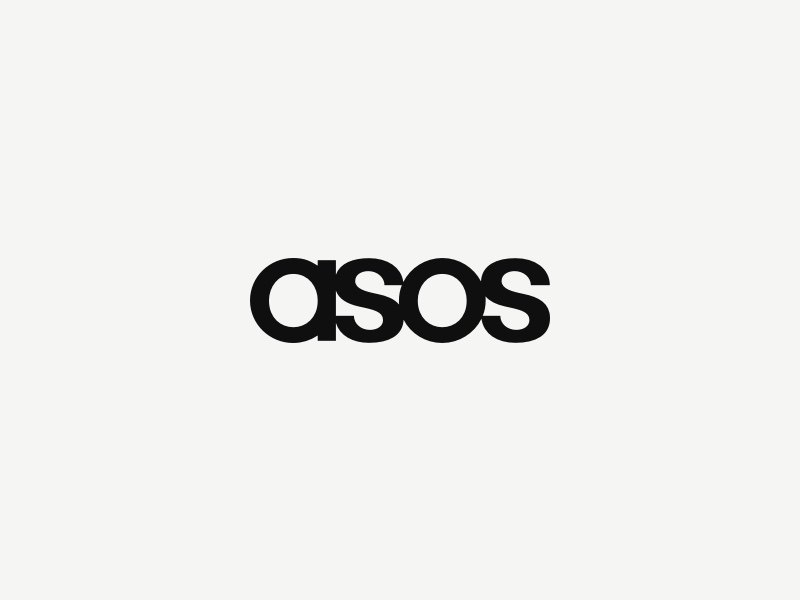 Retailers join together to launch mental health support for retail workers

Retailers join together to launch mental health support for retail workers
In a UK industry-first, seven leading retailers have joined together in an effort to improve the mental wellbeing of staff, with the help of Samaritans.

10th October 2019 - On World Mental Health Day, a group of retailers have joined together to launch a new online training guide designed to help the mental health and wellbeing of retail workers.
Funded by the John Lewis Partnership, Tesco, Sainsbury's, ASOS, the Co-op, M&S and Next and developed with the expertise of Samaritans, Wellbeing in Retail aims to aid the 2.9 million people that work in retail. The online guide will help workers look after their own mental health, give advice on how to support others who may be struggling and signposts where to go for extra help.
Retail is the largest private sector employer in the UK and the development of this online guide was inspired by joint research from the John Lewis Partnership, Marks & Spencer, the Co-op and Next, which revealed that over 50% of the 2,000 retail workers questioned, could not recognise the signs of someone needing emotional support and around 25% would not feel confident approaching an upset colleague.
The Wellbeing in Retail online guide features practical information and suggestions, activities and resources that can be accessed whenever and however workers need it and is accessible via desktop, phone or tablet. Tools such as breathing techniques, the Samaritans listening wheel, mood barometer, films from mental health experts and case studies are available. Workers can use the guide as often as they like to help them to build their own emotional resilience and to give them the courage and confidence to support someone else when they are struggling.
Sir Cary Cooper CBE who specialises in organisational psychology and health and is supporting the guide's launch said: "We spend a third of our lives at work, so it's inevitable that it can impact our overall health and wellbeing. In my opinion you can never provide enough mental health support at work so I welcome the launch of this guide as it could benefit so many retail workers."
Sir Charlie Mayfield, Chairman of the John Lewis Partnership, said: "Mental health issues can affect us all - and stigmas and barriers that once prevented people talking about the issues are starting to erode. The world of work and retail in particular, is fast paced and constantly changing, and we want employees to feel supported. I hope this guide is a stepping stone to creating further conversations on mental health and gives workers the confidence to use it when they may need it."
Ruth Sutherland, Chief Executive of the Samaritans said: "It's so encouraging to see retailers come together like this for the first time in the interest of improving their staff's mental health. Over recent years, we have seen a real step change in the attitudes and behaviours of employers as they actively seek to address how they can improve wellbeing in the workplace and we are proud to be part of making this transition happen."
The launch of the Wellbeing in Retail tool complements Samaritans' Wellbeing in the Workplace online learning programme which was launched in 2018 initially for City workers with the help of The Lord Mayor's Appeal and has been successfully rolled out to over 800 organisations. The programme brought Samaritans' listening and wellbeing expertise into the workplace to equip employees with the skills to look after their emotional health and look out for others.
For more information about the Wellbeing in Retail guide visit www.samaritans.org/how-we-can-help/workplace/wellbeing-in-retail If you know of a retailer who would benefit please contact corporateteam@samaritans.org
-Ends-
For more information contact Sarah Henderson at the John Lewis Partnership on sarah.henderson@johnlewis.co.uk or 07764 676036 or Maddie Battersby at the Samaritans on m.battersby@samaritans.org or 07483 027905
Notes to editors:
About the John Lewis Partnership
The John Lewis Partnership owns and operates two of Britain's best-loved retail brands - John Lewis & Partners and Waitrose & Partners. Started as a radical idea nearly a century ago, the Partnership is now the largest employee-owned business in the UK, with 81,500 employees who are all Partners in the business and share in its profits. The Partnership operates on strong democratic principles, which means that every Partner has a say in how the organisation is run. The business has annual gross sales of over £11.7bn, 394 shops and a leading online business. Its commercial strategy is focused on differentiation rather than scale, through investment in innovation and Partner-led service.

About Samaritans
Samaritans is a charity working across the UK and Ireland to reduce the number of people who take their own lives and help people who are struggling to cope. Anyone can contact Samaritans FREE any time from any phone on 116 123, even a mobile without credit. This number won't show up on your phone bill. Or you can email jo@samaritans.org or visit www.samaritans.org to find details of your nearest branch, where you can talk to one of our trained volunteers face to face.
Every six seconds, Samaritans responds to a call for help. Samaritans is a charity and it's the public's kind donations and more than 20,000 volunteers that mean we are always there for anyone struggling to cope. Find out how you can support us or volunteer with us. You can follow Samaritans on social media on Twitter, Facebook and Instagram.

About Tesco
As a leading retailer, our 450,000 colleagues serve around 80 million customers every week, in more than 6,700 stores and online. Our business was built with a simple mission – to be the champion for customers, helping them to enjoy a better quality of life and an easier way of living. Our mission hasn't changed in the one hundred years since. Customers want great products at great value, and it's our job to deliver this in the right way for them. Colleagues are essential to achieving this, and mental well-being is just as important to our colleagues as physical wellbeing. We're proud supporters of Time to Change, which aims to end the stigma sometimes associated with mental health, and we have an extensive programme of help and awareness for colleagues in this area.

About Sainsbury's
Sainsbury's commitment to helping customers live well for less has been at the heart of what we do since 1869. Today that means making our customers' lives better and easier every day by offering great quality and service at fair prices across food, clothing, general merchandise and financial services, whenever and wherever they want to shop.
As our customers' lives change, so will our business. Sainsbury's acquired Argos and Habitat on 2 September 2016, creating one of the UK's leading retailers. We have a growing online and digital business with fast, convenient delivery capability and a store network of 600 Sainsbury's supermarkets, over 800 convenience stores and almost 900 Argos stores in both stand-alone and supermarket locations. The iconic Habitat furniture and home furnishings brand is available online and from 16 locations across the UK. We acquired the Nectar loyalty programme in February 2018, enabling us to know and reward our customers better.
Our vision is to be the most trusted retailer where people love to work and shop. We employ 178,000 colleagues who, together with our strong culture and values, are integral to achieving this vision and driving our success – now and in the future.

About ASOS
ASOS is an online retailer for fashion-loving 20-somethings around the world. Our purpose is to give our customers the confidence to be whoever they want to be. We sell over 85,000 branded and ASOS Brand products through localised app and mobile/desktop web experiences, delivering from our fulfilment centres in the UK, US and Europe. Our propositions help bring our amazing products to almost every country in the world and we serve customers globally with increasingly tailored local experiences: relevant languages, payment methods and delivery and return options, in over 200 markets and in ten languages.

About the Co-op
The Co-op is one of the world's largest consumer co-operatives with interests across food, funerals, insurance, legal services and health. It has a clear purpose of championing a better way of doing business for you and your communities. Owned by millions of UK consumers, the Co-op operates 2,600 food stores, over 1,000 funeral homes and it provides products to over 5,100 other stores, including those run by independent co-operative societies and through its wholesale business, Nisa Retail Limited. It has more than 63,000 colleagues and an annual revenue of over £10 billion.

About M&S
M&S is a unique retailer with a strong heritage of brand values. M&S operates Food, Clothing & Home and other retail businesses using the M&S own-brand model, focused on delivering great value for money. Although primarily based in the UK, M&S sells into 57 countries from 1,463 stores and 20 websites around the world and employs 81,000 colleagues serving about 32 million customers. M&S is committed to a programme of transformation to ensure that once again M&S can fulfil the potential of its brand and deliver long-term sustainable, profitable growth to investors, colleagues and the communities in which it operates.

About Next
NEXT offers exciting, beautifully designed, excellent quality clothing and homeware which meets and exceeds the aspirations of our customers, at prices that are within the reach of most people. The Group is primarily comprised of: NEXT Retail, a chain of around 510 stores in the UK and Eire. Lipsy, which designs and sells its own branded and other branded products. NEXT International Retail, with around 200 mainly franchised stores in 35 countries and NEXT sourcing which is our Hong Kong based international sourcing operation which designs and sources NEXT branded products. The scale of our online business and our store network in the UK has allowed NEXT to develop an increasingly powerful platform for selling clothing and homeware in the UK and Eire. In terms of the breadth of our product offer, the story goes beyond simply extending NEXT branded product ranges. Over the last ten years, we have gradually transformed our website from a single brand site to an online aggregator of clothing, footwear and home brands. This year we have sold over £400m of other brands' product through LABEL, a business that continues to grow and develop. The NEXT Brand also continues to develop overseas through its presence online. This year our online overseas sales reached over £350m.