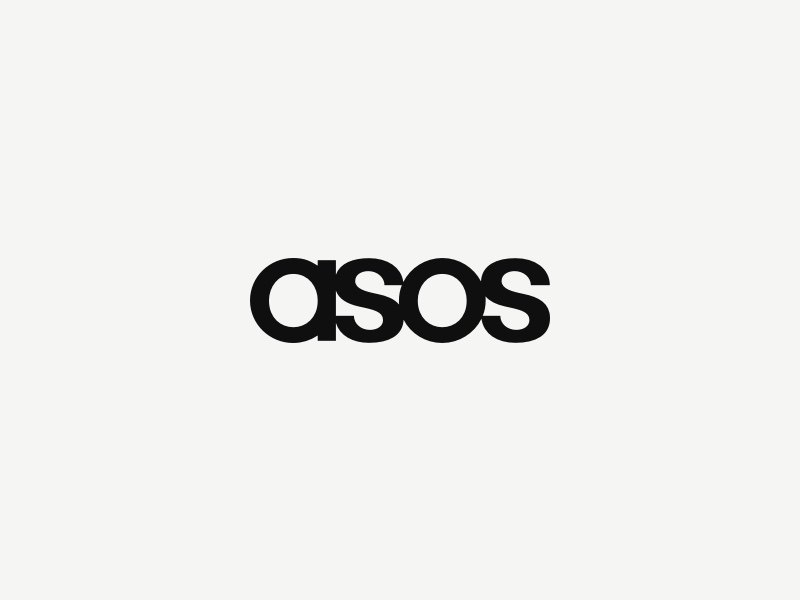 ParalympicsGB team up with ASOS to create formal wear for Rio 2016
ParalympicsGB team up with ASOS to create formal wear for Rio 2016
ASOS has partnered with the British Paralympic Association (BPA) to design formal and ceremony wear for ParalympicsGB, creating a capsule collection for the team to wear when the curtain rises on the Rio 2016 Paralympic Games in just over 500 days' time.
Paralympians Will Bayley, Jordanne Whiley, Sam Ruddock and Lauren Steadman took to the ASOS catwalk in London for today's announcement, and met the teams who will flex t heir design credentials and experience to deliver the formal wear range. Plans are already underway, with teams on both sides sharing ideas and exchanging feedback. They were also joined today by BPA Chief Executive Tim Hollingsworth, ASOS CEO and Founder, Nick Robertson, COO Nick Beighton, 3FUBJM %JSFDUPS .BSJB )PMMJOT and General Counsel & Company Secretary Andrew Magowan.
As the countdown to the Games continues the ASOS design team will use their expertise in celebrating individuality whilst designing for a range of body types to create the team's formal wear. Athletes will be provided with a capsule wardrobe of simple functional yet fashionable pieces to wear at a range of official team occasions - a winning collection the team will be proud to wear.
Their designs will be worn by approximately 250-300 selected athletes, plus support staff, on any official ParalympicsGB business. This includes high profile team appearances in addition to the colourful Opening and Closing Ceremonies of the Rio 2016 Paralympic Games.

QUOTES
Chef de Mission Penny Briscoe said: "I'm sure our athletes will be just as excited about this announcement as we are and they'll be keen to discover what they'll be wearing in Rio when they swap their tracksuits for formal wear.
"ASOS are an established, dynamic brand and our athletes will exude confidence wearing their designs. We'll be sending out the right message to the rest of the world when the team marches into the stadium."
Tim Hollingsworth, Chief Executive of the BPA, was also delighted to welcome ASOS on board as the BPA's 10th partner on the road to Rio.
He said: "Working with ASOS, we have an opportunity to take a fresh look at our approach to formal wear for Rio over the next 500 days, and develop fashionable, stylish designs unique to ParalympicsGB.
"This is an exciting moment for the organisation, at a key time in the team's preparation, and I'm proud to welcome a fashion brand of their calibre to our Paralympic family."
ASOS CEO Nick Robertson says "We are proud to be the formalwear supplier for ParalympicsGB team. We are excited at the opportunity to showcase the very best of our design house by creating a fashionable moment for the team. At ASOS we believe fashion is democratic and what better platform to celebrate than this?"
ASOS COO Nick Beighton says "An opportunity we wouldn't miss at ASOS, to support the ParalympicsGB team in the best way we know how; with on trend formal wear designed by our in-house design teams. We wish the team every success and look forward to the next 500 days and beyond working together with the British Paralympic Association"
ASOS join the BPA as an official supplier in the Rio cycle alongside existing official partners adidas, BT, BP, Deloitte, EDF Energy, Hogan Lovells, Mondelez, Nissan and Sainsbury's. Lottery Funding is also received from UK Sport.


MEDIA ENQUIRIES
ASOS: presT@asos.com
BPA: Please direct BPA media enquiries to Tash Carpenter, Communications Manager or Katherine Allin, Communications Officer, via our Press Office email press@paralympics.org.uk or the duty press office phone 07717 587 055.

ABOUT ASOS
ASOS is a global fashion destination for 20-somethings. We sell cutting-edge 'fast fashion' and offer a wide variety of fashion-related content, making ASOS.com the hub of a thriving fashion community. We sell over 75,000 branded and own-brand products through localised mobile and web experiences, delivering from our fulfilment centres in the UK, US, Europe and China to almost every country in the world.
We tailor the mix of own-label, global and local brands sold through each of our nine local language websites: UK, US, France, Germany, Spain, Italy, Australia, Russia and China.
ASOS's websites attracted 88 million visits during February 2015 (February 2014: 71 million) and as at 28 February 2015 had 9.3 million active customers1 (28 February 2014: 8.2 million), of which 3.7 million were located in the UK and 5.6 million were located in our international territories (28 February 2014: 3.2 million in the UK and 5.0 million internationally).
1 Defined as having shopped in the last twelve months

ABOUT THE BRITISH PARALYMPIC ASSOCIATION
The British Paralympic Association is the National Paralympic Committee for the UK, responsible for the promotion of the Paralympic movement in Great Britain and selecting, entering and funding the Great Britain and Northern Ireland Paralympic team.
ParalympicsGB is the name for the Great Britain and Northern Ireland Paralympic Team that competes at the summer and winter Paralympic Games. The Team is selected and managed by the British Paralympic Association, in conjunction with the national governing bodies, and is made up of the best sportsmen and women who compete in the 22 summer and four winter sports on the Paralympic Programme.
There is only one Paralympic team from Great Britain and Northern Ireland; ParalympicsGB. There is not a Paralympic swimming team or Paralympic tennis team. The individual sports join to become ParalympicsGB, the Great Britain and Northern Ireland Paralympic Team.
We are proud of our tradition of outstanding performance at the Paralympic Games: ParalympicsGB finished second in the medals table at three consecutive summer Paralympic Games and won 120 medals at London 2012.
The BPA would like to thank the National Lottery and our official partners adidas, BP, BT, Deloitte, EDF Energy, Hogan Lovells, Mondelēz International, Nissan and Sainsbury's for their support.