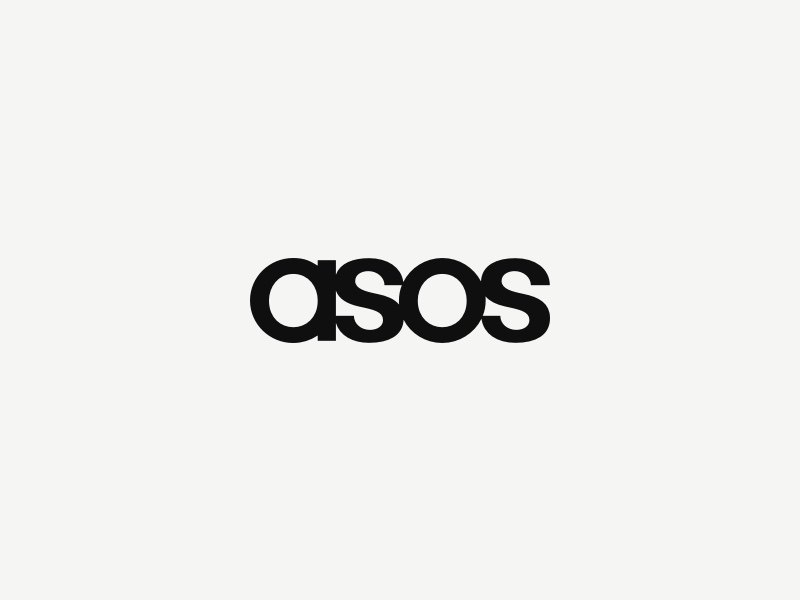 Interim Results for the six months to 28 February 2022
Accelerating operational and strategic progress
Delivered 4% revenue growth (constant currency) and £14.8m adjusted profit before tax, both in line with guidance, despite industry-wide supply chain constraints impacting stock availability and ongoing COVID-19 restrictions
Strong operational progress delivered year to date, with H2 stock position materially enhanced, driving increased newness and availability
Encouraging progress on the implementation of the strategy outlined at the Capital Markets Day (CMD); centred on driving a more customer-centric organisation, accelerating pace of delivery across the Commercial function, and increasing emphasis on Data and Digital Product
Save for the removal of Russia's contribution to H2 following the decision to suspend sales announced on 2 March 2022, guidance remains unchanged although an increasingly challenging external environment introduces a greater degree of risk than normal

Summary financial results
£m1

Six months to

28 February

2022

Six months to

28 February

2021

Change

CCY2 Change

Group revenues3

2,004.1

1,975.9

1%

4%

Gross margin

43.1%

45.0%

(190bps)

Operating (loss)/profit

(4.4)

109.7

(104%)

Operating (loss)/profit margin

(0.2%)

5.6%

(580bps)

Adjusted EBIT4

26.2

116.2

(77%)

Adjusted EBIT margin4

1.3%

5.9%

(460bps)

Adjusted profit before tax4

14.8

112.9

(87%)

Reported (loss)/profit before tax

(15.8)

106.4

(115%)

Diluted earnings per share

(13.5p)

81.9p

(117%)

Net (debt)/cash4

(62.6)

92.0
1All numbers subject to rounding throughout this document, 2Constant currency is calculated to take account of hedged rate movements on hedged sales and spot rate movements on unhedged sales. Any reference to total or retail sales throughout the document is on a constant currency basis, 3Includes retail sales and income from other services, 4Definitions of the adjusted performance measures used above and throughout this document can be found in Note 12, page 33 of the Condensed Financial Statements.
Results Summary
4% revenue growth (CCY), as expected supply chain constraints impacted newness and stock availability
Continued increase in active customers to 26.7m, up 0.3m over six months, with slower customer growth a result of cycling a period of exceptional customer acquisition in the prior year when High Street retail was closed
Despite reduced stock availability impacting growth across all regions, both the UK (+8%) and US (+11% CCY) delivered a strong performance, with the US supported by a particularly strong peak trading period; EU remained subdued (+1% CCY) as COVID-19 restrictions impacted demand and RoW declined (-10% CCY) as delivery challenges continued
Gross margin decreased by 190bps reflecting increased clearance activity and elevated freight costs; partially offset by cost efficiencies that delivered improvements in buying margins along with low to mid-single digit percentage increases across both ASOS and partner brands taking effect in January 2022
Adjusted PBT of £14.8m reflecting the expected unwind of all COVID-19 related benefits (£48.5m) from H1 FY21 and planned investment in marketing; alongside significant cost inflation, most notably warehouse labour and freight, partially offset by cost efficiencies of c.£50m
Reported revenue growth of 1% and reported loss before tax of £15.8m, reflecting costs of adjusting items which total £30.6m
Net debt position of £62.6m reflecting negative working capital cycle in H1, amplified by accelerated stock build for '22 Spring / Summer to accommodate longer lead times and capital expenditure of £86.5m to support supply chain and technology investments outlined at the CMD
Operational & Strategic Update
Strong operational progress in the first half of the year and ASOS enters the second half with a much-improved stock position driving increased newness and availability
Leverage ASOS' Platform & Capabilities:

Successful roll out of Partner Fulfils in the UK in H1 to be followed by range extension and expansion to select countries within Europe by end of FY22
Highly successful optimisation of the Premier offer, supporting 24% growth in Premier subscribers
Continued improvements in data science to further personalise the experience, and next phase of data evolution and investments underway in support of the Data Strategy

Amplify ASOS' Winning Offer:

Continued triple digit sales growth of Topshop brands (+193% year-on-year), particularly strong across the UK, US and Germany
Completed the reorganisation of the Commercial function to accelerate the pace and intensity of delivery, including the creation of 12 new business units centred around brands, geographies and emerging channels, providing increased autonomy and pace of decision making

Driving International Expansion:

Roll out of broad reach marketing campaign across multiple platforms in test areas within the UK, US and France
Debut of select ASOS brands in two Nordstrom stores and on Nordstrom.com in November with further extensions to two new retail concepts in store in February
Expansion of Executive structure to better align teams for delivery of the strategy; with newly created Strategy Board, led by COO and underpinned by expanded Executive team
Fashion with Integrity Update
ASOS today published its first annual update as part of its FWI 2030 Programme, reporting progress in the period ending August 2021
The full report is published here
Outlook
Save for the removal of Russia's contribution to H2 following the decision to suspend sales announced on 2 March 2022, guidance remains unchanged
More challenging external environment since guidance was provided in October 2021
Greater risk in H2 than normal as the full impact of recent inflationary pressure on consumers and the potential impact on discretionary spend are yet to be felt
Despite the external challenges, ASOS anticipates sales growth to accelerate in H2 supported by:
Improved stock profile
Easing of comparative growth rates
Return of event and holiday-led demand
Increased marketing investment to support international sales acceleration
Improved lead-times as supply chain constraints ease
ASOS looks to the future with confidence and remains committed to the execution of its medium-term strategy in support of long-term growth acceleration
Mat Dunn, COO and CFO, said:
"ASOS has delivered an encouraging trading performance, against the continuing backdrop of significant volatility and disruption. The team has acted with determination and pace and is making good early progress on the strategic plan for the next phase of growth, as set out at our CMD last year. While much remains to be done, we have a clear plan for each of the three key pillars – our platform, consumer offer, and international expansion – and are already seeing positive signs of progress across the business. We're confident of the benefits these efforts will create and our continued ability to deliver.
"We've entered the second half of the year well placed, and believe that our stock position, with increased product availability and newness, will stand us in good stead. We remain mindful of the potential impact on demand from the growing pressures on consumer spend and will continue to be responsive to any changes in market conditions as we progress the work started in the first half to deliver on our ambitions."
Investor and Analyst conference call and presentation:
The Company will be hosting an in-person presentation for analysts and investors starting promptly at 09:30 at ASOS HQ, Greater London House, NW1 7FB, to be hosted by Mat Dunn and Katy Mecklenburgh. For those unable to attend in person a live webcast will be available, and a recording of the presentation will be uploaded to the ASOS investor relations website afterwards.
To access live please dial +44 (0) 330 088 5830, and use Meeting ID: 895 3501 6492. A live stream of the event will be available here.
Background note
ASOS is a destination for fashion-loving 20-somethings around the world, with a purpose to give its customers the confidence to be whoever they want to be. Through its app and mobile/desktop web experience, available in ten languages and in over 200 markets, ASOS customers can shop a curated edit of over 100,000 products, sourced from nearly 900 global and local partner brands alongside a mix of fashion-led own-brand labels – ASOS Design, ASOS Edition, ASOS 4505, Collusion, Reclaimed Vintage, Topshop, Topman, Miss Selfridge and HIIT. ASOS aims to give all of its customers a truly frictionless experience, with an ever-greater number of different payment methods and hundreds of local delivery and return options, including Next-Day Delivery and Same-Day Delivery, dispatched from state-of-the-art fulfilment centres in the UK, US and Germany.
Important information
This announcement may include statements that are, or may be deemed to be, "forward-looking statements" (including words such as "believe", "expect", "estimate", "intend", "anticipate" and words of similar meaning). By their nature, forward-looking statements involve risk and uncertainty since they relate to future events and circumstances, and actual results may, and often do, differ materially from any forward-looking statements. Any forward-looking statements in this announcement reflect management's view with respect to future events as at the date of this announcement. Save as required by applicable law, the Company undertakes no obligation to publicly revise any forward-looking statements in this announcement, whether following any change in its expectations or to reflect events or circumstances after the date of this announcement.
​​​​​Interim results for the six months ended 28 February 2022