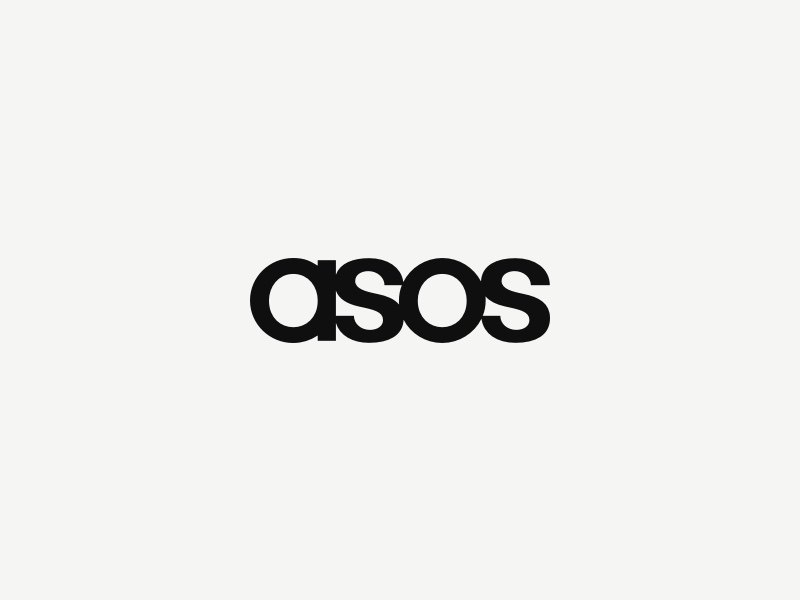 Final Results for the year to 31 August 2021
ASOS delivers strong financial results
Investing for growth despite short-term headwinds
Commits to new medium-term plan and growth targets
Summary financial results
£m1

Year to 31

August 2021

Year to 31

August 2020

Change

CCY2 Change

Group revenues3

3,910.5

3,263.5

20%

22%

Retail sales4

3,783.8

3,171.0

19%

21%

Gross profit

1,776.4

1,547.4

15%

Gross margin

45.4%

47.4%

(200bps)

Adjusted EBITDA4

343.7

279.4

23%

Adjusted EBITDA Margin

8.8%

8.6%

20bps

Adjusted EBIT4

206.6

151.1

37%

Adjusted EBIT Margin

5.3%

4.6%

70bps

Reported profit before tax

177.1

142.1

25%

Adjusted profit before tax4

193.6

142.1

36%

Diluted earnings per share

125.5p

125.6p

(0%)

Net cash/(debt)4

199.5

407.5
1All numbers subject to rounding throughout this document, 2Constant currency is calculated to take account of hedged rate movements on hedged sales and spot rate movements on unhedged sales, 3All references to segmental sales throughout the document are total sales unless otherwise stated, any reference to total or retail sales growth throughout the document is on a constant currency basis, 4A reconciliation of each adjusted measure to IFRS can be found on pages 16 and 17
Results Summary
13% growth in active customer base to 26.4m
Sales growth of 22%, with exceptional growth in the UK +36% and strong growth in the US +21%; EU and RoW grew at +15% and +6% respectively
P4 underlying total sales growth of 15% in line with guidance:

UK +29%, US +32%, EU +4%, RoW (4)%
EU most impacted by global supply chain challenges; RoW hit by COVID-19 related disruptions to our delivery proposition

Gross margin down by 200bps to 45.4%, driven by elevated freight & Brexit-related duty costs, product mix, FX headwinds and increased customer investment
Adjusted PBT of £193.6m (including estimated £67.3m COVID-19 benefit)

Adjusted PBT exc. COVID-19 benefit of £126.3m up 30% on the prior year reflecting strong sales growth and continued efficiency improvements

Free cash flow (FCF)4 generation of £35.9m and a net cash position of £199.5m

FCF generation of £294.5m over the last 24 months
Board Changes
As detailed in a separate release today, ASOS has announced a number of Board changes to deliver the next phase of global growth:
Nick Beighton is to step down as CEO. Mat Dunn, CFO, will take on the additional role of Chief Operating Officer and lead the business on a day-to-day basis, with Katy Mecklenburgh, currently Director of Group Finance, to support as Interim CFO
Ian Dyson to become Chair, replacing Adam Crozier whose decision to step down was previously announced
Search for a new CEO, led by Ian Dyson, is underway
Jorgen Lindemann to join the Board as a Non-Executive Director
Strategic & Operational Highlights
Strong development of the ASOS platform, with further category development and additional capabilities:

Face + Body growth of 49%; now a £150m business
ASOS Design +7% and venture brands +69%
ASOS platform enhanced with the deployment of 'ASOS Fulfils' to the UK, Russia, France, Italy and Australia
Integration of Topshop brands with sustained triple digit sales growth since acquisition

Strong execution with continued discipline and operational grip:

c.£30m of non-strategic cost removed, cumulatively £80m to date since FY19
Lichfield fulfilment centre opened successfully, providing incremental capacity for peak
TGR system implemented and embedded across the business

Strategic partnership established with Nordstrom to help drive growth of Topshop brands in North America

ASOS brands to be sold in select Nordstrom stores and on Nordstrom.com; first product to be sold by calendar year end, followed by a full launch in the first half of 2022
Click and collect services to be rolled out across the wider Nordstrom estate in 2022

Launched Fashion with Integrity 2030 programme with ambitious new ESG goals
FY22 Outlook
Investing to capture growth despite short-term headwinds
FY22 sales growth expected to be in the range of 10% and 15% with H1 revenue growth in mid-single digits reflecting:

​Tougher comparables in the first half of the year, particularly the UK (+66% since FY19)
Industry-wide supply chain pressures expected to continue throughout H1, resulting in longer lead times and constrained supply from a number of our partner brands
An acceleration of sales in the second half of the year driven by increased event-led demand, an easing of supply constraints and marketing investment to support international growth

Our FY22 adjusted PBT expectations are in the range of £110m - £140m, reflecting:

Normalised returns rates and resultant removal of the £67.3m COVID-19 related benefit
Notable cost headwinds including incremental inbound freight costs, Brexit duty annualisation, outbound delivery costs and labour cost inflation
Continued improvements in operational excellence initiatives to reduce costs and mitigate inflationary pressures
An increase in marketing as a percentage of sales of c.1% in support of our international growth ambitions

Capex investment of c.£210m supporting the automation of Lichfield and Atlanta fulfilment centres and increased technology investment behind our customer experience and data science capability
Expect FCF generation to be broadly neutral
Clear plan in place to deliver £7bn of annual revenue within the next 3 to 4 years
Continued focus on fashion-loving 20-somethings with a Total Addressable Market of £430bn in the UK, US, Europe and core RoW territories providing significant further growth potential
Medium-term financial targets:

£7bn of annual revenue
At least a 4% EBIT margin, with significantly increased marketing investment
Capital expenditure in the range of £200m - £250m p.a

We will do this by:

Accelerating international growth, including doubling the size of the combined US and Europe business
Adding at least £1bn to our annual own-brand sales
Strengthening the ASOS platform with the launch of 'Partner Fulfilment', targeting c.5% of Gross Merchandise Value (GMV)

Revenue and margin targets fully aligned with our long-term incentive programme
The Capital Markets Day planned for 14th October 2021 to outline the detail behind the new strategic framework, will now be held on 10th November 2021
Mat Dunn, Chief Operating Officer and CFO, said:
"ASOS has delivered another strong performance, with continued growth in customer numbers driving further increases in sales and profits. Our success has been underpinned by our focus on delighting fashion-loving 20-something customers with greater choice, service, and engagement. We have also continued to invest in our platform and offer, including the successful acquisition and integration of the Topshop brands. This performance is based on the hard work and determination of all ASOS-ers and I want to thank them for everything they have done.
"Looking ahead, while our performance in the next 12 months is likely to be constrained by demand volatility and global supply chain and cost pressures, we are confident in our ability to capture the sizeable opportunities ahead. In the last two years, we have transformed ASOS with investment in infrastructure and the customer offer; we have generated strong revenue growth and free cash flow and improved structural profitability. But we know there is more to do and today we are setting out details of our ambitious plan to significantly increase ASOS's sales and profitability becoming a £7bn business within three to four years. I am delighted to be taking on the role of COO and will work tirelessly with all ASOS-ers to deliver against our refreshed strategy."
Investor and analyst meeting:
There will be a webcast for investors and analysts that will take place at 8.00am, 11 October 2021. To access and to partake in Q&A dial 0800 279 7209 / +44 (0)330 336 9434, and use Meeting ID: 5692723. For a listen-only live link please join the following link https://webcasting.brrmedia.co.uk/broadcast/616062f14e29f55a941918d7
A recording of this webcast will be available on the ASOS Plc investor centre website by tomorrow: http://www.asosplc.com/investors.aspx
Forward looking statements:
This announcement may include statements that are, or may be deemed to be, "forward-looking statements" (including words such as "believe", "expect", "estimate", "intend", "anticipate" and words of similar meaning). By their nature, forward-looking statements involve risk and uncertainty since they relate to future events and circumstances, and actual results may, and often do, differ materially from any forward-looking statements. Any forward-looking statements in this announcement reflect management's view with respect to future events as at the date of this announcement. Save as required by applicable law, the Company undertakes no obligation to publicly revise any forward-looking statements in this announcement, whether following any change in its expectations or to reflect events or circumstances after the date of this announcement.
Background note
ASOS is a destination for fashion-loving 20-somethings around the world, with a purpose to give its customers the confidence to be whoever they want to be. Through its market-leading app and mobile/desktop web experience, available in ten languages and in over 200 markets, ASOS customers can shop a curated edit of over 90,000 products, sourced from more than 850 of the best global and local third-party brands and its mix of fashion-led own-brand labels - ASOS Design, ASOS Edition, ASOS 4505, Collusion, Reclaimed Vintage, Topshop, Topman, Miss Selfridge and HIIT. ASOS aims to give all of its customers a truly frictionless experience, with an ever-greater number of different payment methods and hundreds of local deliveries and returns options, including Next-Day Delivery and Same-Day Delivery, dispatched from state-of-the-art fulfilment centres in the UK, US and Germany.