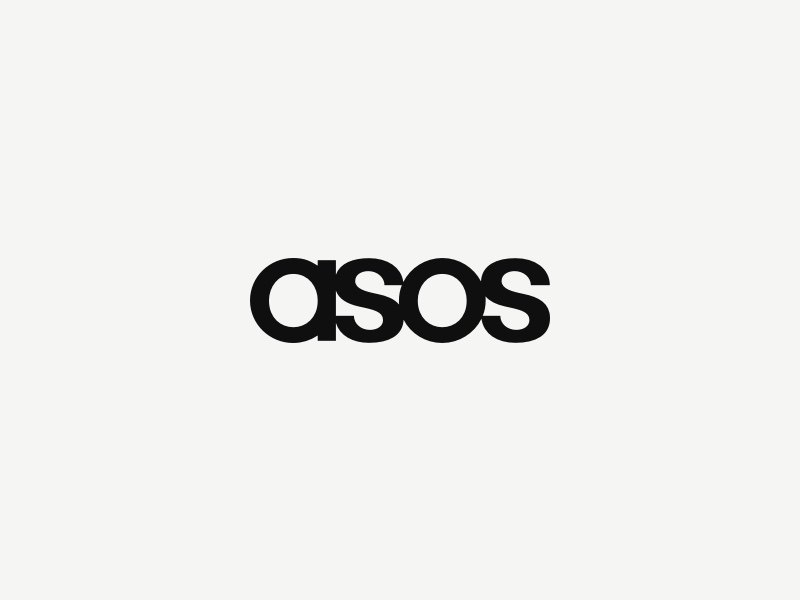 The (Fashion) Minority Report and ASOS launch scaleUP incubator to support ethnic minority-owned fashion brands
LONDON, 1st June 2023: Today, the (Fashion) Minority Report (FMR) and ASOS announce the launch of their inaugural incubator programme, scaleUP, an initiative to help bridge the gap between the fashion industry and ethnic minority-owned brands – who continue to face barriers in accessing the fashion market and scaling up their business operations.
Ethnic-minority owned businesses face numerous barriers to success. A report from London Chamber of Commerce and Industry found that Black and Asian people face hurdles in setting up and running businesses, including struggling to access funding, and that ethnic minority owned businesses have lower success rates compared to their White counterparts.1 ScaleUP is designed to address these challenges by removing barriers and providing access to funding and support.
Developed collaboratively, the programme will provide two successful candidates with insight and guidance from leading industry experts, wholesale opportunities including the launch of one collection available exclusively on ASOS, and one year of mentorship from business leaders. The two successful businesses will also have the opportunity to pitch for up to £20,000 of funding each to support their growth.
In addition, the programme will also onboard up to five additional emerging brands who will benefit from workshops, talks, and the opportunity to showcase their brand as part of the February 2024 scaleUP press and buyers showroom.
Applications for scaleUP are open from 31st May to 9th July. FMR and ASOS are calling for ethnic minority founders of UK-based fashion brands (whether Ready to Wear (RTW) Womenswear, RTW Menswear, or Accessories), who have been running their business for less than 5 years, to apply.
Applications will be reviewed and shortlisted by a panel of judges who include Daniel Peters, Founder of the (Fashion) Minority Report; Vanessa Spence, Senior Creative Director, ASOS; Jordan Mitchell, Co-Founder of Good Culture Inc; Navi Ahluwalia, Editor, Hypebae; Antonia Omisesan, Co-Founder and Chief Operating Officer, Gbemi; Nick King, Director of Fashion Jewellery, Home & Lifestyle, Rainbowwave, and Jo Hunt, Head of Partner Brands, ASOS with more judges to be announced soon.
Daniel Peters, the founder of the (Fashion) Minority Report comments: "As any brand founder knows, the path to success in the fashion industry can often feel challenging, but as someone who is an ethnic minority, the barriers are often greater to break through. Through our partnership with ASOS, we can't wait to deliver a programme that provides opportunities, and the relevant building blocks for scalability to ethnic minority business owners."
Vanessa Spence, Senior Creative Director at ASOS, comments: "ASOS is passionate about enhancing diversity within the fashion industry by dismantling the obstacles encountered by ethnic minority-owned brands. We want to both empower established businesses with a promising vision and nurture emerging talent seeking that extra boost to get into the industry. Through ScaleUP, we're searching for vibrant, captivating brands that resonate with our fashion-loving ASOS customers and are highly trend-led, relevant, and fashionable, at accessible prices."
To apply head to fashionminorityreport.com/hub/scaleup-incubator
-ENDS-
Notes to editors
1 https://www.londonchamber.co.uk/LCCI/media/media/Ethnic-Diversity-in-Business-Paper.pdf
About The (Fashion) Minority Report
Launched in 2020 by menswear designer Daniel Peters, The (Fashion) Minority Report aims to increase diversity within the fashion industry which has long had a problem with diversity across hires of BAME / POC and female professionals, and it is high time that businesses and brands be held accountable for this lack of change. The (Fashion) Minority Report is an opportunity to push for reform of the industry by championing existing talent and nurturing future fashion stars.
About ASOS
ASOS is a destination for fashion-loving 20-somethings around the world, with a purpose to give its customers the confidence to be whoever they want to be. Through its app and mobile/desktop web experience, available in nine languages and in over 200 markets, ASOS customers can shop a curated edit of over 60,000 products, sourced from nearly 900 global and local third-party brands alongside a mix of fashion-led own-brand labels – ASOS Design, ASOS Edition, ASOS 4505, Collusion, Reclaimed Vintage, Topshop, Topman, Miss Selfridge and HIIT. ASOS aims to give all of its customers a truly frictionless experience, with an ever-greater number of different payment methods and hundreds of local deliveries and return options, including Next-Day Delivery and Same-Day Delivery, dispatched from state-of the-art fulfilment centres in the UK, US and Germany.