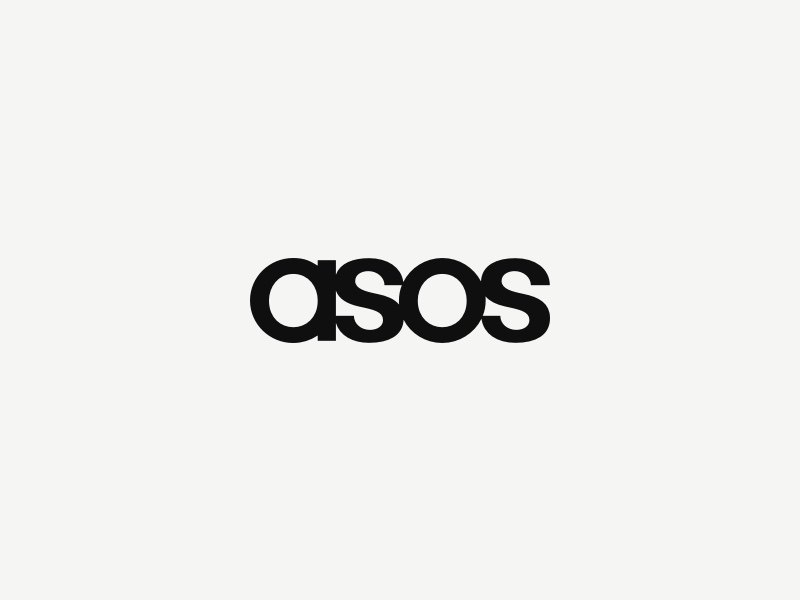 Candoco Dance Company finds new partner in ASOS
Candoco Dance Company finds new partner in ASOS
Candoco Dance Company, the company of disabled and non-disabled dancers, today announces that ASOS, one of the world's leading destinations for fashion-loving 20-somethings, will support a residential dance training intensive for young dancers in Summer 2019.
With ASOS' assistance, this partnership will enable Candoco to offer dancers aged 18-30 an opportunity to develop their physical skills and creative potential in an inclusive environment, free of charge. The Training Intensive will run for 2 weeks and give disabled and non-disabled dancers from diverse backgrounds a route into the dance profession, by working with Candoco's team of professional dancers and leading choreographers.
The news follows Candoco's recent appearance as the first contemporary dance company to guest on Strictly Come Dancing, seen by millions of viewers around the world. Candoco was established in 1991 by Celeste Dandeker-Arnold OBE and Adam Benjamin and works with some of the most exciting choreographers, performing on international stages from Sadler's Wells to the Beijing Olympics. Building on Candoco's well-established learning and development programme and ASOS's reach with 20-somethings, ASOS and Candoco hope to support creative ambition in disabled and non-disabled young people.
Charlotte Darbyshire, Artistic Co-Director at Candoco, said, "There is so much physical talent and artistic potential out there among young disabled and non-disabled adults and a huge demand for wider representation in the dance sector and yet, there is simply not enough access to training or routes into the profession. This exciting partnership with ASOS will enable Candoco to use our expertise in inclusive dance practice to provide an unparalleled learning opportunity for these young artists."
Louise McCabe, Corporate Responsibility Director at ASOS, said, "We believe that every young person, no matter their background, should be given the chance to reach their full potential. We couldn't be happier to be working with Candoco and supporting such an inclusive approach to creative expression."
This partnership sits within ASOS' wider corporate responsibility activity, a substantial element of which aims to promote and protect its customers' mental health, wellbeing and body confidence. ASOS has been the official formal- and ceremony-wear supplier to the British Paralympic Association since 2015 and has provided clothing for the Rio 2016 and PyeongChang 2018 Paralympic Games, with work underway for Tokyo 2020.
In the last few years, ASOS has also donated stock to disability charity Scope, to help more than 600 disabled people back into work; partnered with Stonewall and GLAAD to support and further LGBTQ+ acceptance globally; and worked with Beat, the UK's leading eating disorder charity, to help eating disorder sufferers and their families.
Auditions will be held in May. Dancers interested in applying for the Candoco Dance Company Training Intensive
should contact learning@candoco.co.uk for more information.
@candocodance | #whatdancecanbe | www.candoco.co.uk | @asos | www.asos.com

About Candoco
Established in 1991 by Celeste Dandeker-Arnold OBE and Adam Benjamin, Candoco Dance Company is a company of disabled and non-disabled artists, working with some of the most exciting choreographers of our time and performing on international stages from Sadler's Wells to the Beijing Olympics. Hugely diverse in the range of styles in its repertoire, the company's recent productions include pieces by Javier de Frutos, Lea Anderson, Arlene Phillips, Hetain Patel and this year will commission a new work by Theo Clinkard. The company's Artistic Co-Directors, Ben Wright and Charlotte Darbyshire, continue to interrogate what dance can be, who gets to do it, where it takes place and why it matters. 2018 saw Candoco Dance Company tour a brand-new work (Face In) by Israeli choreographer Yasmeen Godder, and become the first contemporary dance company to perform on BBC One's Strictly Come Dancing. You can watch the full performance here.

About ASOS
ASOS was founded in 2000 and has become a top fashion destination for 20-somethings around the world. It has more than 87,000 ASOS and branded products on site, with 5,000 new items added each week. It also offers fashion-related content through its websites, mobile apps, the ASOS Magazine and its social media accounts, which have more than 22 million followers. It serves 18.4 million active customers from fulfilment centres in the UK, US and Europe, delivering ASOS packages to almost every country in the world.