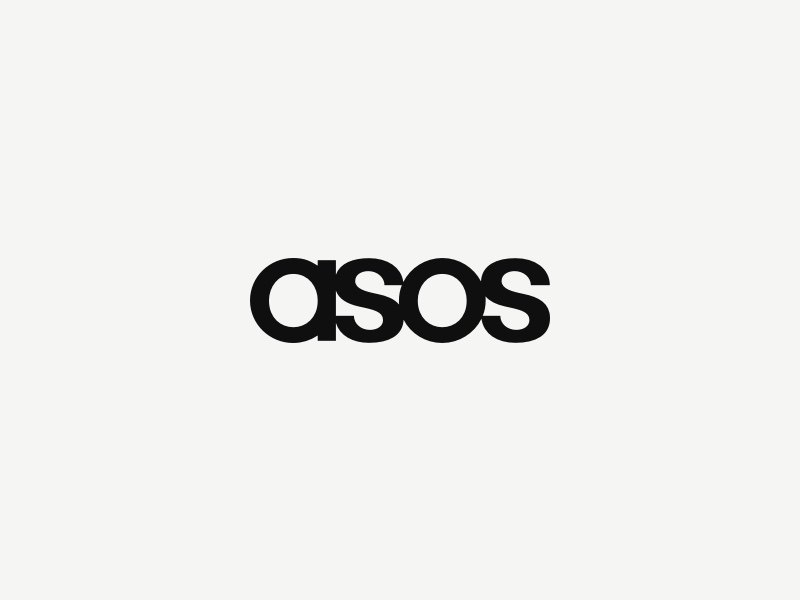 ASOS x GLAAD Launch the Together Movement's Debut Collection
ASOS x GLAAD Launch the Together Movement's Debut Collection
ASOS is proud to announce the retail debut of GLAAD's Together Movement, launching November 3rd.
ASOS is a global fashion destination for 20-somethings. Selling over 85,000 branded and own-label products through localised mobile and web experiences.
GLAAD, the world's leading LGBTQ media advocacy organization, recently founded the Together Movement – represented by the "&" – to unify marginalized groups and accelerate acceptance for all.
The eight-piece unisex collection designed by the ASOS in-house design team, features jersey basics with colourful graphics and jewellery featuring the powerful "&" symbol. The collection launches with a photo series featuring LGBTQ actor and advocate Tommy Dorfman, in support of the movement
and what it represents.
These products supporting the Together Movement encourage consumers to take a stand against discrimination and stand united with all communities, including women, Muslims, immigrants and LGBTQ people. Clothing with the "&" will not only spread the message to the LGBTQ community, but also to the rest of the world, that it is time for us to come together.
ASOS is the online destination for the "&" MOVEMENT line; with both brands aligning their core beliefs and goals. GLAAD has been the authentic voice
of sustainable cultural change for over 30 years, fighting for LGBTQ youth and allies to be proudly visible. ASOS is a leader in the industry in celebrating diversity and inclusion in all aspects of business.
Collaborating with GLAAD is an authentic extension of ASOS's mission and reflects the beliefs of their core consumers nationwide.
A monetary donation from each item will go to the charity. Prices start at £8.
Deal brokered by HAP Consulting.
About ASOS
ASOS is a global fashion destination for 20-somethings, selling cutting-edge fashion and offering a wide variety
of fashion-related content, making ASOS.com the hub of a thriving fashion community. ASOS sells over 85,000 branded
and own-label products through localised mobile and web experiences, delivering from fulfilment centres in the UK, US and Europe to almost every country in the world. ASOS tailors the mix of own-label, global and local brands sold through each of eight local language websites: UK, US, France, Germany, Spain, Italy, Australia and Russia. ASOS's websites attracted 135.7m visits during August 2017 (August 2016: 117.5m) and as at 31 August 2017 had 15.4m active customers* (31 August 2016: 12.4m), of which 5.2m were located in the UK and 10.2m were located in international territories (31 August 2016: 4.7m in the UK and 7.7m internationally). *Defined as having shopped in the last twelve months as at 31 August 2017
About GLAAD
GLAAD rewrites the script for LGBTQ acceptance. As a dynamic media force, GLAAD tackles tough issues to shape the narrative and provoke dialogue that leads to cultural change. GLAAD protects all that has been accomplished and creates a world where everyone can live the life they love. For more information, please visi www.glaad.org.
About HAP Consulting
HAP Consulting is boutique brand licensing and marketing firm based in New York City that specializes in pop culture, fashion and design brands. HAP has over 25 years of experience in global licensing and strategic marketing across all major product categories and retail channels for world-class brands, fashion designers, emerging brands and iconic artists.