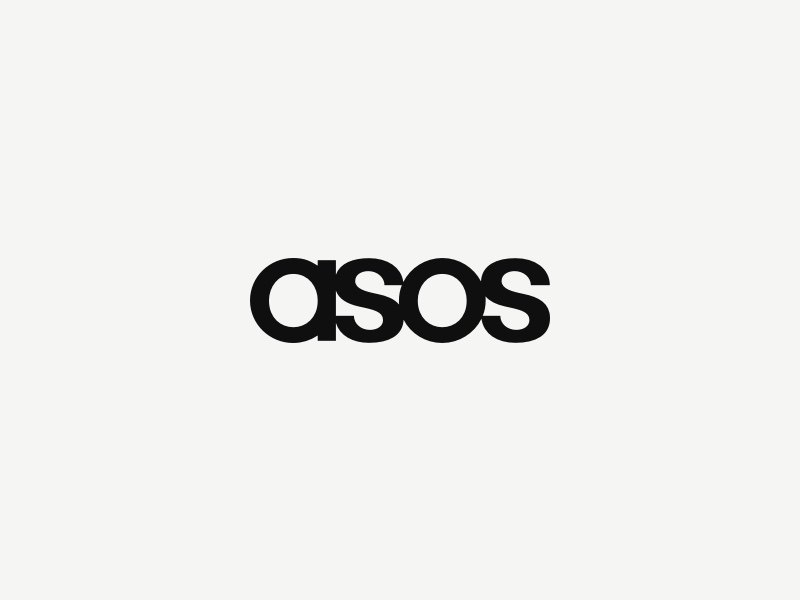 ASOS strengthens Board with four Non-Executive Director appointments
ASOS strengthens Board with four Non-Executive Director appointments
ASOS plc, one of the world's leading destinations for fashion-loving 20-somethings, today announces the significant strengthening of its Board of Directors (the "Board") with the appointment of four independent non-executive directors: Karen Geary, Luke Jensen, Mai Fyfield and Eugenia Ulasewicz.
The appointees bring with them a wealth of knowledge and skills across online retail, fashion, technology, logistics, international markets and people management to the Board.
Karen Geary has extensive experience in the technology industry following roles as Chief Human Resources Officer and Non-Executive Director and Chair of the Remuneration Committee at Micro Focus International plc, Chief People Officer at Wandisco, Inc., and as Chief People Officer at The Sage Group plc. She has also been appointed to National Express Group plc with effect from 1 October 2019.
Karen joins the Board and the Remuneration, Audit and Nomination Committees with immediate effect. On 1 December 2019, she will become Chair of the Remuneration Committee.
Luke Jensen has been CEO of Ocado Solutions since 2017 and joined the Board of Ocado Group plc, the FTSE 100 listed online grocer and technology company, in 2018. He was previously Senior Advisor at Boston Consulting Group and Group Development Director at J Sainsbury plc, where he was responsible for online and all customer facing digital activities.
Luke's appointment to the Board will be effective from 1 November 2019 and he will also join the Audit and Nomination Committees.
Mai Fyfield was Chief Commercial and Strategy Officer at Sky, and currently serves as a non-executive director on the Boards of Roku, the NASDAQ-listed TV streaming platform, BBC Commercial Holdings Limited, and Nationwide Building Society.
Mai will also join the Board on 1 November 2019 and will sit on the Audit and Remuneration Committees.
Eugenia Ulasewicz was President of Americas for Burberry Group from 1998-2013 and previously held senior retail positions with Bloomingdale's, Galeries Lafayette and Saks Fifth Avenue. She currently holds non-executive roles with FTSE 100 listed Bunzl plc, Signet Jewellers Limited, Vince Holding Corp, and Hudson Group Limited.
Eugenia will join the Board on 16 April 2020 and will sit on the Audit and Nomination Committees.
The new Board members mark the expansion of the Board to reflect ASOS' increased size and scale and the take up of positions to be vacated by current Non-executive Directors, Hilary Riva and Rita Clifton, who both come to the end of their six-year tenures in April 2020 and will depart on a date to be announced in due course. Hilary has served as the Chair of the Remuneration Committee since January 2016.
Adam Crozier, Chairman, ASOS plc said: "On behalf of the Board, I'd like to warmly welcome Karen, Luke, Mai and Eugenia to ASOS. Their world-class experience, skills, and expertise will be essential in guiding the business through the next stage of global growth, fuelled by the substantial investments it has made over the past few years. I'd also like to extend our thanks and gratitude to Hilary and Rita for the important role they have played in the development of ASOS and the board over their tenure."
The following additional information is provided in accordance with paragraph (g) of Schedule Two of the AIM Rules for Companies. The new appointments hold or have held the following directorships or partnerships in the past five years:
Luke Giles William Jensen (53)
Current

Past

Hana Group SAS

Hazel Parent Company

Ocado Group Plc

Ocado Solutions Australia Pty Limited

Ocado Solutions Canada Inc

Ocado Solutions Sweden Ab

Ocado Solutions Usa Inc

Ocado Ventures (Karakuri) Limited

Last Mile Technology Limited

Ocado Solutions Limited

Ocado Central Services Limited

Ocado Holdings Limited

Ocado Innovation Limited

Ocado Innovation Holdings Limited

Ocado Operating Limited

M8 Group Limited

Ocado Retail Limited

L Jensen Services Ltd
Eugenia Marie Ulasewicz (66)
| | |
| --- | --- |
| Current | Past |
| Hudson Group Ltd | Women In Need, Inc. |
| Vince Holding Corporation | |
| Signet Jewellers Ltd | |
| Bunzl PLC | |
Rowenna Mai Fyfield (50)
Current

Past

Roku, Inc.

Jupiter Entertainment Inc

Nationwide Building Society

BBC Commercial Holdings Ltd
Karen Mary Geary (56)
Current

Past

KMGV Limited

National Express Group plc

Micro Focus International plc

There is no further information to be disclosed pursuant to Schedule Two Part (g) of the AIM Rules for Companies.
For further information
ASOS plc Tel: 020 7756 1000
Nick Beighton, Chief Executive
Alison Lygon, Head of Investor Relations
Website: www.asosplc.com/investors
Headland Consultancy Tel: 020 3805 4822
Susanna Voyle/Stephen Malthouse/Lindsay Dunford
JPMorgan Cazenove (Nominated Advisor) Tel: 020 7742 4000
Michael Wentworth-Stanley/Bill Hutchings
Numis Securities Tel: 020 7260 1000
Alex Ham/Luke Bordewich/Tom Ballard
Background note
ASOS is a global destination for fashion-loving 20-somethings. ASOS sells over 85,000 branded and ASOS Brand products through localised app and mobile/desktop web experiences, delivering from fulfilment centres in the UK, US and Europe. ASOS curates a mix of in-house designed labels, ASOS DESIGN, ASOS EDITION, ASOS WHITE, ASOS 4505 and Collusion with global and local brands sold through its own channels to deliver a locally relevant offer. Its ground-breaking propositions help bring its amazing products to almost every country in the world and it serves customers globally with increasingly tailored local experiences: relevant languages, payment methods and delivery and return options. Customers can currently shop ASOS in over 200 markets, in ten languages, using an ever-greater number of different payment methods, with hundreds of local deliveries and returns options from pick up and drop off networks to Next-Day Delivery. ASOS aims to give all its global customers a truly frictionless experience.
ASOS's websites attracted 200.9 million visits during June 2019 (June 20181: 169.1 million) and as at 30 June 2019 it had 20.0 million active customers (30 June 2018: 18.0 million), of which 6.3 million were located in the UK and 13.6 million were located in our international territories (30 June 2018: 5.8 million in the UK and 12.2 million internationally).

This information is provided by RNS, the news service of the London Stock Exchange. RNS is approved by the Financial Conduct Authority to act as a Primary Information Provider in the United Kingdom. Terms and conditions relating to the use and distribution of this information may apply. For further information, please contact rns@lseg.com or visit www.rns.com.