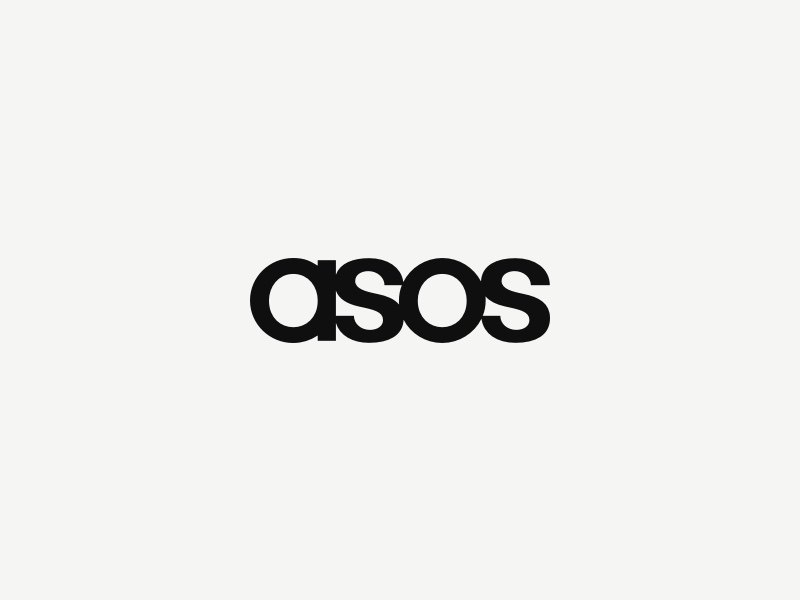 ASOS signs Global Framework Agreement with IndustriALL
ASOS signs Global Framework Agreement with IndustriALL
Deal - a first for an e-commerce brand - to protect and strengthen workers' rights across ASOS' global supply chain
London, 3rd October 2017: ASOS, one of the world's leading fashion destinations for 20- somethings, today announces that it has signed a Global Framework Agreement (GFA) with IndustriALL, the world's largest sectorial trade union organization representing 50 million workers, to strengthen the implementation of international labour standards across its global supply chain.
The agreement is a first for an e-commerce brand and will help ASOS to establish a framework for protecting the interests of factory workers producing its own-brand products in countries around the world.
Nick Beighton, CEO, ASOS, commented, "This landmark Global Framework Agreement with IndustriALL is a signal of our intent to ensure that everyone working in our supply chain feels safe and respected by their employers and fellow workers. This can only be achieved if employees have the right to organize and bargain collectively, and the ability to ensure improved employment conditions are consistently implemented."
The GFA between ASOS and IndustriALL recognises the role freedom of association and collective bargaining plays in developing well-functioning industrial relations. Both parties will commit to:
the agreement of common strategies on a country-by-country basis;
the joint development of methodologies to assess the impact of purchasing practices at the worker level of the supply chain;
the implementation of confidential worker hotlines;
and the linking of ASOS' gender empowerment programme with IndustriALL's worker rights training.
Valter Sanches, IndustriALL General Secretary, said, "This agreement provides mechanisms and standards to empower our unions to safeguard workers' rights across ASOS' global supply chain. The GFA deepens our relationship with ASOS, and is an important step for supply chain industrial labour relations."
ASOS has long been committed to protecting the human rights of those who work in its supply chain. Via a dedicated Ethical Trade programme, which ensures sourcing practices are continually reviewed and improved, ASOS launched its first Modern Slavery Statement in 2017 and, earlier this year, made its global factory list public, providing transparency on the 612 Tier 1 factories its uses across 25 countries.
The company also participates in Action, Collaboration and Transformation (ACT), an initiative designed to address the issue of living wages and, since 2009, has been a member of the Ethical Trading Initiative, an alliance of companies, non-governmental organisations and trade unions, which actively tackles labour rights issues.
In addition to the Global Framework Agreement with IndustriALL, ASOS has this week become a signatory of the UN's Women's Empowerment Principles, which commits ASOS to steps to advancing and empowering women in the workplace.
Beighton added, "The UN's Women's Empowerment Principles are a natural extension of our commitment to championing the rights of those who work for, and engage with us. They are reflective of our belief that everyone should have the freedom to achieve great things without judgement or barriers."
Global Framework Agreement with IndustriALL
-ends-
Notes to editors:
About ASOS:
ASOS is a global fashion destination for 20-somethings. We sell cutting-edge fashion and offer a wide variety of fashion-related content, making ASOS.com the hub of a thriving fashion community. We sell over 85,000 branded and own-label products through localised mobile and web experiences, delivering from our fulfilment centres in the UK, US and Europe to almost every country in the world. We tailor the mix of own-label, global and local brands sold through each of our eight local language websites: UK, US, France, Germany, Spain, Italy, Australia and Russia.
ASOS's websites attracted 146 million visits during June 2017 (June 2016: 123 million) and as at 30 June 2017 it had 15 million active customers1 (30 June 2016: 12.0 million), of which 5.2 million were located in the UK and 9.8 million were located in our international territories (30 June 2016: 4.6 million in the UK and 7.4 million internationally).
About IndustriALL:
IndustriALL Global Union, representing 50 million workers in 140 countries, is fighting for union rights and living wages for all workers to reduce income inequality, increase economic growth and create new jobs. IndustriALL has signed GFAs with 46 major corporations including H&M, Inditex, Ford, Wolksvagen and Statoil. http://www.industriall-union.org
About Global Framework Agreements:
Global Framework Agreements (GFAs) protect the interests of workers employed in all operations of the multinational companies who sign them. GFAs are negotiated at the global level between trade unions and companies. They establish the best possible standards on trade union rights, on health and safety, and on the labour relations principles adhered to by the company in its global operations, regardless of the standards existing in a particular country.
About UN's Women's Empowerment Principles:
For more on the UN's Women's Empowerment Principles, please visit: http://www.unwomen.org/en/partnerships/businesses-and- foundations/womens-empowerment-principles