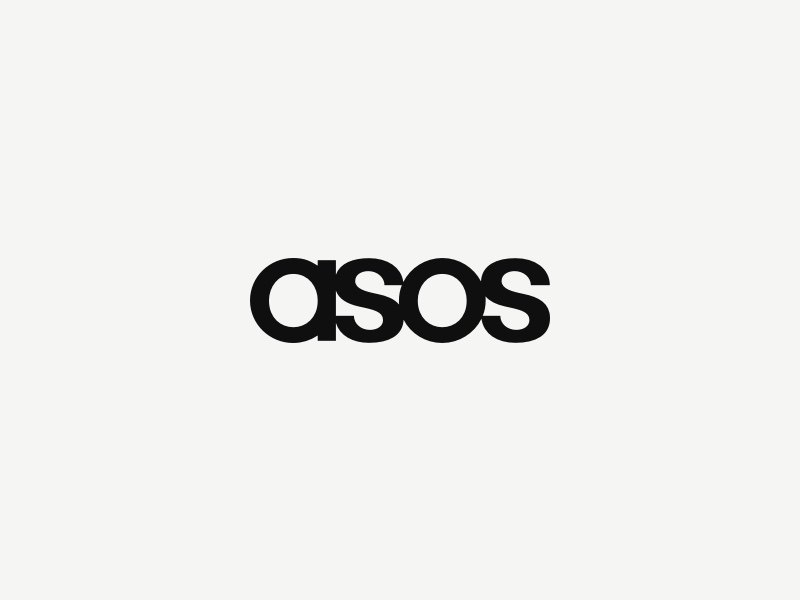 ASOS Recruits Jo Butler As Chief People Officer
ASOS recruits Jo Butler as Chief People Officer
London, 5th March 2020: ASOS, one of the world's leading online fashion retailers, today announces the appointment of Jo Butler as Chief People Officer, the latest in a series of hires designed to significantly strengthen the executive team and ensure the company has the strategic capability required for the next stage of growth.
An experienced HR Director, with tenures at companies including Mitie Group PLC, itsu and Sainsbury's, Butler will join ASOS on 21st April 2020 and will be part of the Executive Committee reporting directly into Nick Beighton, Chief Executive Officer.
Butler is the second addition to the ASOS Executive Committee in recent months, following the arrival of Robert Birge as Chief Growth Officer in December. She will play a critical role in ASOS's ongoing development, leading a team to deliver ASOS's People Strategy and Employer Value Proposition and support the transformation of the business's organisational design and culture.
Most recently, Butler spent two years on the Executive Committee of Mitie, the FTSE-350 listed professional services group. As Group HR Director, she led a team of 160 across six business units, delivering transformational culture change across the company. Her efforts there earned her a place on the Financial Times' Most Influential Women in Engineering list. Butler has also served as Group HR Director for itsu and has held numerous senior roles at Sainsbury's, both in the UK and China. Prior to that she worked for a number of years at Santander UK.
Nick Beighton, ASOS Chief Executive, said: "Jo's depth of experience delivering successful, transformational people strategies for listed companies will be invaluable to our ever-evolving, fast-growing business. I look forward to welcoming Jo and the ideas and energy that she brings with her to ASOS."
Jo Butler added: "I'm incredibly excited to be joining ASOS, returning to the sector I love, and to be given the challenge of driving forward a people programme that will embed a high-performance culture right across the organisation."
ASOS is currently recruiting for two other executives to oversee Commercial and Strategy respectively. These hires will complete the reshaping of the senior management team, led by Nick Beighton, Chief Executive Officer, working alongside Mat Dunn, Chief Financial Officer, Mark Holland, Chief Operating Officer, Cliff Cohen, Chief Information Officer and Robert Birge, Chief Growth Officer.
-ends-
Notes to editors:
For further information
Susanna Voyle/Fay Rajaratnam Tel: 020 3805 4822
About ASOS:
ASOS is an online retailer for fashion-loving 20-somethings around the world, with a purpose to give its customers the confidence to be whoever they want to be. Through its market-leading app and mobile/desktop web experience, available in ten languages and in over 200 markets, ASOS customers can shop a curated edit of 85,000 products, sourced from 800 of the best global and local third-party brands and its mix of fashion-led in-house labels - ASOS Design, ASOS Edition, ASOS 4505 and Collusion. ASOS aims to give all of its customers a truly frictionless experience, with an ever-greater number of different payment methods and hundreds of local deliveries and returns options, including Next-Day and Same-Day Delivery, dispatched from state-of-the-art fulfilment centres in the UK, US and Germany.
ASOS's websites attracted 239.0 million visits during December 2019 (December 2018: 188.4 million) and as at 31 December 2019 it had 21.7 million active customers (31 December 2018: 18.9 million), of which 6.7 million were located in the UK and 15.0 million were located in our international territories (31 December 2018: 6.1 million in the UK and 12.8 million internationally). 
Jo's recent career history
Mitie Group PLC
Group HR Director
January 2018 - December 2019
itsu
Group HR Director
September 2015 - September 2017
Sainsbury's Group
Variety of senior HR and strategy roles
May 2011 - 2015
Santander UK
Variety of senior HR roles
June 2005 - March 2011

This information is provided by RNS, the news service of the London Stock Exchange. RNS is approved by the Financial Conduct Authority to act as a Primary Information Provider in the United Kingdom. Terms and conditions relating to the use and distribution of this information may apply. For further information, please contact rns@lseg.com or visit www.rns.com.