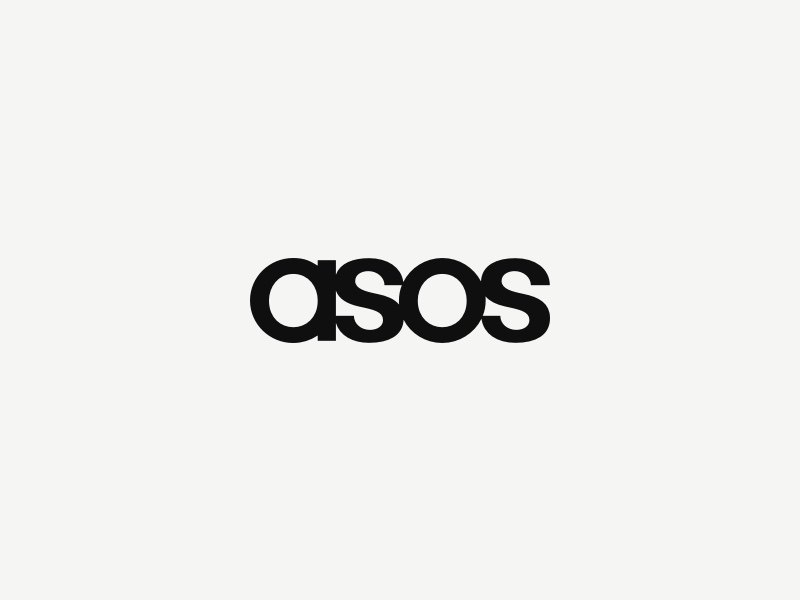 ASOS outfits ParalympicsGB for 2018 Winter Paralympics
ASOS outfits ParalympicsGB for 2018 Winter Paralympics
Opening Ceremony attire to debut in PyeongChang on March 9th as part of three-outfit wardrobe

London, March 9th, 2018: ASOS, one of the world's leading destinations for fashion loving 20-somethings, today unveils its three-outfit Ceremony and Formalwear wardrobe for the ParalympicsGB team as the 12th Winter Paralympic Games officially begin in PyeongChang, South Korea.
ASOS's relationship with the ParalympicsGB team stretches back to the Rio Paralympic Games in 2016 when it first partnered with the British Paralympic Asssociation to design and create formal and ceremony wear as part of the brand's commitment to raising the profile of young adults with disabilities.
Made up of Opening and Closing Ceremony attire plus formalwear for official events back in the UK, the capsule collection has been in development for over a year and reflects the latest trends. With a palette of navy, red and white to represent British colours, the designs take into account necessary considerations such as warmth, water and wind-proofing while remaining stylish and consistent with ASOS and ParalympicsGB values.
A reversible padded coat with the ParalympicsGB lion's head motif will keep the athletes warm during the Ceremonies and the formalwear has been created as premium heritage pieces, with bespoke branding including flashes of gold on embroidery and buttons. Practical elements such as non-crease and lightweight fabrications also help to conform with baggage restrictions for the athletes travelling to South Korea.
In a joint statement, ASOS designers, Aisling McKeefry and James Lawrence, said, "We feel incredibly honoured to be outfitting the British Winter Paralympic team. We've considered every detail on every piece to ensure the product exceeds the wearer's expectations and makes them feel their very best as they represent ParalympicsGB."
Tim Hollingsworth, Chief Executive of the British Paralympic Association, added; "ParalympicsGB athletes and staff will be proud to wear these great designs at the PyeongChang 2018 Winter Paralympic Games. Parading in the Opening Ceremony wear will be a wonderful way to begin what I am confident will be a memorable Games, where our talented Paralympians will once again demonstrate the inspirational power of sport to help achieve a better world for disabled people."
ASOS' partnership with the British Paralympic Association, which continues through to Tokyo 2020, is part of its 'Celebrating Diversity' disability programme, which aims to improve access to our products and services and create opportunities for young people living with disabilities. The partnership has enabled ParalympicsGB athletes and para sport coaches to visit ASOS's school partner in London and Barnsley and promote Paralympic sport.

About ASOS:
ASOS was founded in 2000 and has become a top fashion destination for 20-somethings around the world. We have more
than 85,000 ASOS and branded products on site, with 5,000 new items added each week. We also offer fashion-related content through our websites, mobile apps, the ASOS Magazine and our social media accounts, which have more than 21 million followers. We serve our 16 million active customers from fulfilment centres in the UK, US and Europe, delivering ASOS packages to almost every country in the world.

About the British Paralympic Association and ParalympicsGB:
The British Paralympic Association is the National Paralympic Committee for the UK, responsible for the promotion of the Paralympic movement in Great Britain and selecting, entering and funding the Great Britain and Northern Ireland Paralympic team.
ParalympicsGB is the Great Britain and Northern Ireland Paralympic Team competing at the summer and winter Paralympic Games. We know that the outstanding performances of our athletes have a powerful impact on the British public and can shift perceptions of disability in society, helping to inspire a better world for disabled people.
Our partners are tremendous supporters of the BPA and ParalympicsGB both through direct funds as well as their own fundraising activity. Further details are available at http://paralympics.org.uk/partners.
Follow us on: Facebook, Twitter, Instagram and YouTube.

About the Paralympic Winter Games:
• ParalympicsGB is set to compete in a record five sports at Pyeongchang 2018 (the previous best was four in 1994 and 1998).
• The sports are: Alpine Skiing, Snowboard, Wheelchair Curling and the two disciplines of Nordic Skiing: Cross Country and Biathlon.
• At Sochi 2014, ParalympicsGB produced multiple personal best performances and won an incredible six medals (one gold, three silver, two bronze).
• The medal haul included a historic first ever Winter gold for Great Britain, won by Kelly Gallagher and her guide Charlotte Evans.
• The three silver and one bronze medals won by Jade Etherington and guide Caroline Powell in alpine skiing made them the most successful winter Paralympic athletes of all time.
• The wheelchair curlers also won an impressive bronze medal in Sochi – returning to the podium for the first time since Turin 2006.
• ParalympicsGB achieved 10th place in the medal table at Sochi 2014 – its highest ever position at a Winter Paralympic Games.