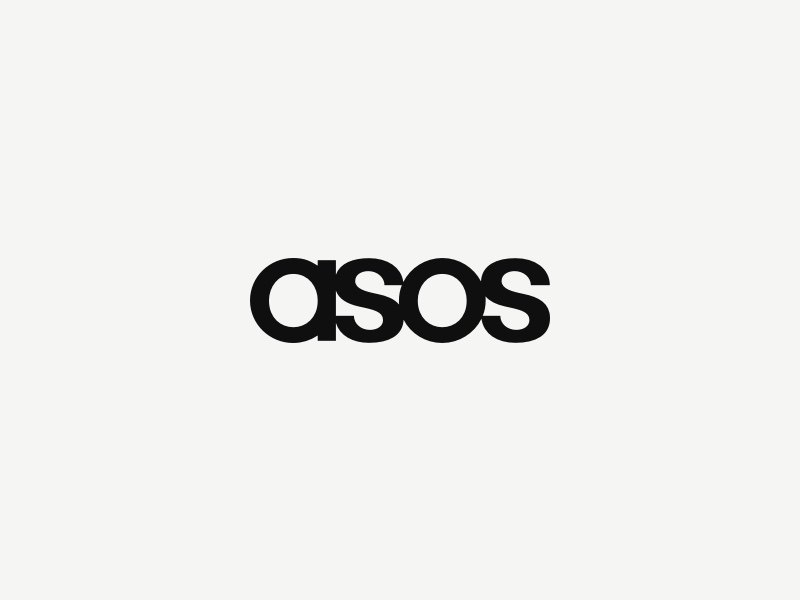 ASOS Marketplace to remove commission rates until the end of 2020 to support all boutiques
ASOS Marketplace to remove commission rates until the end of 2020 to support all boutiques
All sellers on ASOS Marketplace – whether existing or new – will pay zero commission until the end of 2020
The move is aimed at supporting small fashion businesses through the second coronavirus lockdown and peak Christmas trading period
The announcement follows a strong year of sales for ASOS Marketplace's 1,200 sellers as customers turned to online retail for vintage and independent fashion
London, 12th November 2020: To support and open opportunities for independent fashion businesses, ASOS, one of the world's leading online fashion retailers, has today announced that it is introducing a zero percent commission rate for all existing and new sellers on the ASOS Marketplace platform.
Since ASOS Marketplace launched in 2010, the platform has hosted thousands of international small brands, giving them an online space to sell vintage and independent fashion as well as access to ASOS' extensive global customer base of fashion-loving 20-somethings. Today, ASOS Marketplace is home to over 1,200 brands from around the world and over 160,000 products, ranging from vintage pieces sourced by its community of expert vintage boutiques to unique fashion designed and created by the latest independent brands.
The temporary removal of commission comes on top of the support already announced in April for Marketplace sellers, which included the ceasing of rent payments across the platform.
Jo Hunt, Head of ASOS Marketplace, said: "We recognise that the impact of COVID-19 will continue for some time and we are committed to continuing to support our boutique partners as they adapt and evolve their operations into peak trading. At ASOS Marketplace our focus has always been on championing and supporting new talent across the fashion industry, and we are pleased to offer a platform to assist sellers that usually rely on traditional retail and help them grow online."
Ameli Plogback, Owner of Nordic Poetry, said: "I have been selling on ASOS Marketplace for years and it has been a great tool for growing my business. Whilst we do have a store and our own online platform, it's been a hard year for businesses, especially for those having to close physical premises. I was very happy to hear that ASOS Marketplace has removed commission until the end of the year, which will help us trade competitively as we move into the Christmas period."
During the first lockdown, ASOS Marketplace experienced strong sales, brand and traffic growth as customers turned to online retail for their vintage and independent fashion fix. The Marketplace team also saw a surge in demand from new boutiques looking to join the platform while traditional bricks-and- mortar retail and markets were closed. More than 80 new brands joined in April alone, an increase of close to 100% on last year.
Last month, ASOS Marketplace announced the launch of five charity boutiques for Autumn/Winter 2020. Cancer Research UK, Royal Trinity Hospice, Oxfam Festival Shop and British Red Cross have released a series of trend-led products for sale, with Save the Children returning in the lead up to Christmas Jumper Day 2020, offering customers the chance to purchase a second-hand jumper in support of the charity. All proceeds from the sales will go direct to each charity, with no commission paid to ASOS Marketplace throughout the collaboration.
Fashion businesses looking to join the ASOS Marketplace platform can sign up via marketplace.asos.com/my/boutiqueapplication/information.
-ends-
About ASOS:
ASOS is an online retailer for fashion-loving 20-somethings around the world, with a purpose to give its customers the confidence to be whoever they want to be. Through its market-leading app and mobile/desktop web experience, available in ten languages and in over 200 markets, ASOS customers can shop a curated edit of 85,000 products, sourced from 850 of the best global and local third-party brands and its mix of fashion-led in-house labels – ASOS DESIGN, ASOS EDITION, ASOS 4505 and COLLUSION. ASOS aims to give all of its customers a truly frictionless experience, with an ever-greater number of different payment methods and hundreds of local deliveries and returns options, including Next-Day and Same-Day Delivery, dispatched from state-of- the-art fulfilment centres in the UK, US and Germany.
ASOS's websites attracted 233.4m visits during August 2020 (August 2019: 187.4m) and as at 31 August 2020 had 23.4m active customers (31 August 2019: 20.3m), of which 7.1m were located in the UK and 16.3m were located in international territories (31 August 2019: 6.4m in the UK and 13.9m internationally).