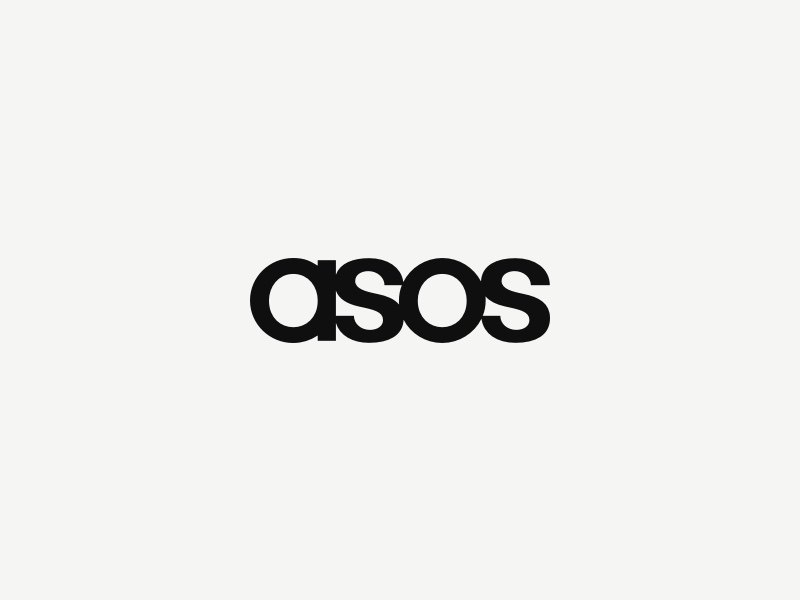 ASOS Marketplace launches five charity boutiques to shop this Autumn/Winter season
ASOS Marketplace launches five charity boutiques to shop this Autumn/Winter season
Oxfam Festival Shop, Save the Children and British Red Cross return to the platform following last year's collaboration
Cancer Research UK and Royal Trinity Hospice new additions for 2020
All proceeds from sales will go direct to charity
The launch follows a bumper year of donations for many of the charities thanks to lockdown wardrobe clear-outs, with one receiving a week's worth of donations each day on the first week of reopening.
LONDON, 12th October 2020: ASOS, one of the world's leading online fashion retailers, today announces the launch of five charity boutiques for Autumn/Winter 2020 on ASOS Marketplace, the platform where customers can shop the best new and vintage fashion from over 1,100 independent boutiques around the world.
New to the platform this year are Cancer Research UK and Royal Trinity Hospice, while returning from last year's collaboration with ASOS Marketplace are Oxfam Festival Shop, Save the Children, and British Red Cross.
Each charity boutique will be releasing a series of trend-led products for sale on ASOS Marketplace, providing customers with their vintage fashion fix from Hallowe'en through to Christmas. Trends covered by the collections will include 90s grunge, tailoring and Y2K, with a focus on coats, jackets, jumpers and outwear, transitioning to Christmas gifting, accessories, and designer pieces in the run up to the festive season. All proceeds from sales will go direct to each charity, with no commission paid to ASOS Marketplace.
The launch follows the unexpected boost to donations that many charities experienced when reopening in the summer, following lockdown wardrobe clear-outs across the country. One charity experienced a week's worth of donations every day in the first week of reopening, while another saw a national donation increase of 31% vs. last year.
Jo Hunt, Head of ASOS Marketplace, said: "This has been a challenging year for many of our charity partners, but it has also had its positives, with more clothing donations than ever before. We're incredibly proud to be supporting the work of our partners again this season by making it possible for our customers to easily and responsibly shop vintage, and we'd encourage anyone who has fallen out of love with their clothes to donate them to a charity in need."
Julie Byard, Director of Trading at Cancer Research UK, said: "We are thrilled to be launching our boutique of pre-loved pieces on ASOS Marketplace. Our items on ASOS Marketplace will be handpicked and trend-led and customers buying from us can feel proud knowing that they are doing their bit for the environment, saving clothes from going to landfill, whilst also raising money for our life-saving research to beat cancer. The profits from our shops form a very significant part of Cancer Research UK's income, so we're extremely excited about this collaboration and very thankful to everyone who chooses to shop with us."
Daniel Holloway, Director of Retail at Royal Trinity Hospice, said: "We're thrilled to be launching our boutique and collaborating with ASOS Marketplace this year. All of our shops are in London so we're especially excited to meet new customers who might not have visited us before. Our ASOS Marketplace boutique will bring Royal Trinity Hospice shops' signature blend of one-of-a-kind vintage, designer and high street pieces online. We're bringing our customers the very best in preloved and vintage from McQueen tailoring, grunge-inspired leather and denim to genuine Y2K vintage, so they can build a wardrobe as unique as they are."
Last month, ASOS launched its first-ever circular collection, featuring trend-led and fashion-forward styles across clothing and accessories, all designed and made to meet industry-leading circularity principles including upcycling and recyclability, with no compromise on product or price. ASOS research has found that the majority of its customers donate their pre-loved clothing to charity, suggesting charity donations are vital to ensuring that fashion remains in use for as long as possible.
Since ASOS Marketplace launched in 2010, it's supported thousands of international small brands, giving them an online space to sell vintage and independent fashion as well as access to ASOS' extensive global customer base of fashion-loving twenty- somethings. Today, ASOS Marketplace is home to over 1,100 brands from around the world and over 160,000 products, ranging from vintage pieces sourced by its community of expert vintage boutiques to unique fashion designed and created by the latest independent brands. Together with the 85,000 products offered on the main site, it means ASOS can offer its customers a diverse range of more than 245,000 products on average at any one time.
In May, ASOS Marketplace announced surging demand from new boutiques looking to join the platform due to the COVID-19 pandemic, especially those which would otherwise primarily sell through bricks-and-mortar stores or at markets. More than 80 new independent brands were onboarded in April, an increase of close to 100% on last year.
As well as increasing interest from bricks-and-mortar boutiques, ASOS Marketplace reported strong growth in year-on-year sales and customer traffic during lockdown. The surge in demand for loungewear across the country translated to year-on-sales between April and July increasing dramatically for joggers (+156%), women's sweatshirts (+88%) and tracksuits (+83%). Customers were also taking the opportunity to stock up on socks, particularly trend-led tie-dye versions, with sales up 2,281% compared to last year.
-ends-
Notes to editors
About ASOS
ASOS is an online retailer for fashion-loving 20-somethings around the world, with a purpose to give its customers the confidence to be whoever they want to be. Through its market-leading app and mobile/desktop web experience, available in ten languages and in over 200 markets, ASOS customers can shop a curated edit of 85,000 products, sourced from 800 of the best global and local third-party brands and its mix of fashion-led in-house labels. ASOS serves its 23 million active customers from fulfilment centres in the UK, US and Europe, delivering ASOS packages to almost every country in the world.
About Cancer Research UK
Cancer Research UK is the world's leading cancer charity dedicated to saving lives through research.
Cancer Research UK's pioneering work into the prevention, diagnosis and treatment of cancer has helped save millions of lives.
Cancer Research UK has been at the heart of the progress that has already seen survival in the UK double in the last 40 years.
Today, 2 in 4 people survive their cancer for at least 10 years. Cancer Research UK's ambition is to accelerate progress so that by 2034, 3 in 4 people will survive their cancer for at least 10 years.
Cancer Research UK supports research into all aspects of cancer through the work of over 4,000 scientists, doctors and nurses.
Together with its partners and supporters, Cancer Research UK's vision is to bring forward the day when all cancers are cured.
For further information about Cancer Research UK's work or to find out how to support the charity, please call 0300 123 1022 or visit www.cancerresearchuk.org. Follow us on Twitter and Facebook.