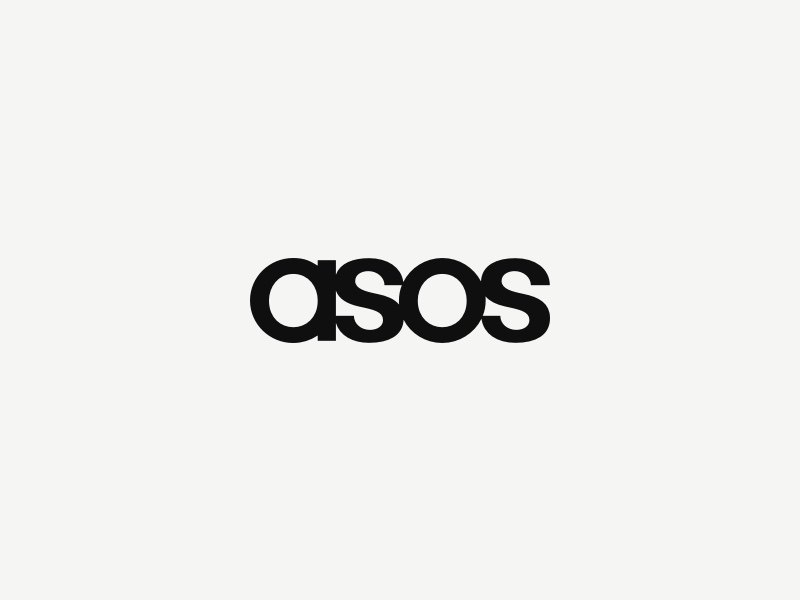 ASOS launches stitching academy
ASOS launches stitching academy
ASOS, the global online fashion destination, announces its plans with fashioncapital.co.uk to launch the Stitching Academy on 11th July, 2013 – a wide-reaching extension of the UK's first ever National Apprenticeship in Fashion and Textiles Apparel scheme, initiated two years ago – through which:
120 young people will complete with a Level 1 qualification in "Stitching Skills" after a six- week internship, during which their daily expenses will be paid
At least forty young people will go onto employment, further education or additional apprenticeships
Skills gained will include: Sewing & Stitching, Machinery Operation, Inspecting & Measuring and Health & Safety, all trained at The Factory in Haringey, London
ASOS Foundation, a registered charity, will supply all technical equipment and machinery, matching contributions from Haringey Council for teaching costs
All activity will be supported by grant funding from the Department of Work & Pensions via Jobcentre Plus to drive British manufacturing by young people
Since a £250,000 loan in 2011 to not-for-profit industry organisation and training provider Fashion Enter, ASOS has enabled the production of up to 7,000 garments per week at The Factory in Haringey. In addition, as part of its commitment to support the UK retention of declining industry skills – focusing on young people who wish to work in fashion – ASOS has supported two apprentices through to graduation, with another two currently progressing through the programme.
Commenting on why ASOS has supported the initiative, Nick Robertson, ASOS CEO, stated:
"ASOS is proudly committed to supporting British manufacturing in our industry by giving skills and job opportunities to the young people who will take it into the future. The Stitching Academy is one of many steps in the right direction and perfectly mirrors the objectives of the ASOS Foundation."
The launch of the Stitching Academy follows reports of 1.09m of 16 – 24-year-olds (15.1%) falling into the NEET category (Not in Education, Employment or Training) over January – March 2013. *
Jenny Holloway, managing director of Fashion Capital, added: "Real qualifications for stitching and machine skills that can fill the current job vacancies in garment manufacturing today are vital. Funding has to be carefully targeted to relevant initiatives and training has to be specific to the needs of the market – receiving this support across both areas through the Stitching Academy could place Haringey at the heart of a 'made in Britain' revolution."
* = Office for National Statistics figures, May 2013
For further information, please contact press@asos.com
Editors' Notes:
ABOUT ASOS
ASOS is a global online fashion and beauty retailer selling over 60,000 branded and own label products to fashion forward twenty-somethings through our website asos.com. We ship, for free, to 241 countries and territories from our 1.1m sq ft global distribution centre in the UK.
We tailor the mix of own label, global and local brands sold through each of our eight local language websites: UK, USA, France, Germany, Spain, Italy, Australia and Russia; with 65% of our sales now coming from outside the UK.
ASOS.com attracts 23.2 million unique visitors a month has 12.1 million registered users* and 6.5 million active customers**. We connect with our customers across a wide range of social media channels including our 2.4m Facebook, 500k Twitter and 2m Google+ followers.
* As at 31 May 2013 **Defined as having shopped in the last 12 months
ABOUT ASOS FOUNDATION
Building on the rapid growth of ASOS, the ASOS Foundation corporate charity was launched in 2009. The ASOS Foundation's mission is to transform young lives through fashion and technology – creating opportunities, developing essential skills and supporting new businesses. The ASOS Foundation is currently working with young people and communities in the UK, India and Kenya.
The ASOS Foundation is a Charitable Trust held with the Charities Aid Foundation. CAF is a charity established under English law and is registered at the Charity Commission under charity registration number 268369.
ABOUT FASHION ENTER
Fashion Enter Ltd, a not for profit social enterprise company, owns the UKs fashion information portal fashioncapital.co.uk which was set up by Government in 2001. Fashion Enter Ltd is the largest UK trainer provider for the Level 3 and 4 Apprenticeship programme which was created in partnership with asos.com in 2010. They have a Factory in N4 which produces 7,500 garments a week and a Fashion Studio in E16 for pattern making, toiles, press samples and short run production.