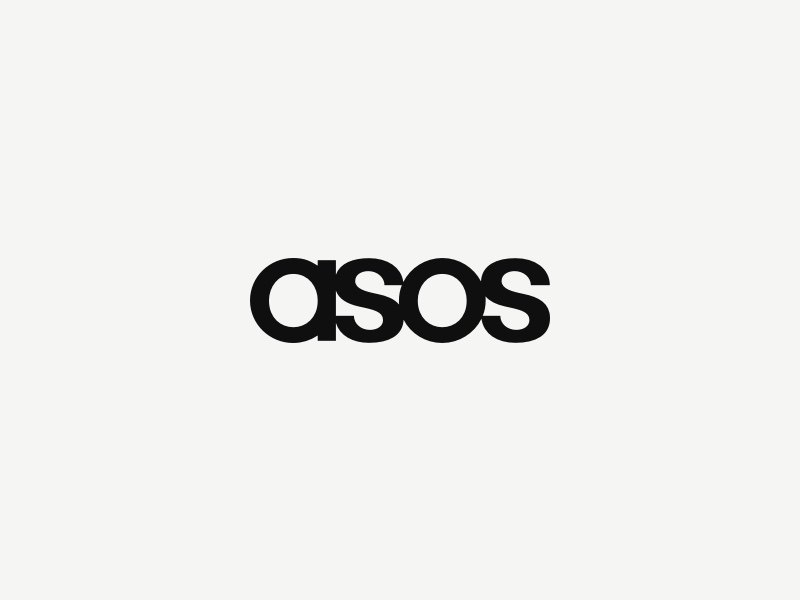 ASOS Creating 1,500 new UK jobs
ASOS CREATING 1,500 NEW UK JOBS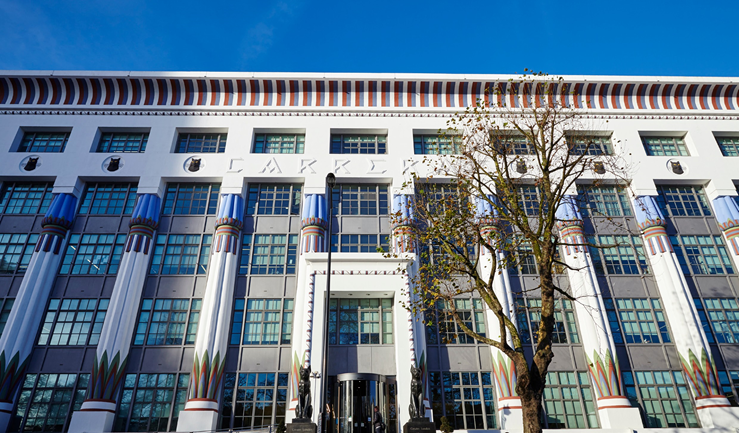 Monday, December 12, 2016
ASOS, the world's leading fashion destination for 20-somethings, today unveils plans to hire an additional 1,500 people over the next three years to work at its London headquarters in Camden. ASOS will be looking for talent from a wide range of disciplines, including technology, marketing, content and retail. ASOS currently employs 2,500 people at its London headquarters.
To house the increased size of its workforce at Greater London House – the iconic building in Camden – ASOS has taken an additional 40,000 square feet in the building, growing its overall space there to approaching a quarter of a million square feet. ASOS is completely renovating the entire space by investing £40 million, creating a cutting edge, tech driven working environment for the future. The new space has been designed by architects Spacelab with a 'work anywhere' ethos and state of the art technology solutions that allow employees to find their own ways of working flexibly, on any device, communicating easily with the business globally. This will be a true lifestyle workspace with ASOS people at its core.
"Our people are what make ASOS special. We are creating a workspace that fosters creativity, where they can enjoy what they do" said Nick Beighton, ASOS CEO. "Greater London House is such an important part of the company's history, as well as Camden's, so I'm thrilled that we get to stay in our home, while building a workplace for the future."
Bespoke mobile-first technology is being developed to allow easy movement of ASOS team members within the building. Spacelab used their specialist software to map the people and product flow to ensure that the new space will allow people to move freely, facilitating increased cross-functional interaction.
The plans for Greater London House include new staircases and light wells whilst maintaining the building's iconic design features, most notably the Egyptian black cats, which will continue to welcome guests as they have since 1929.
Renovation plans include top of the line health and workout facilities, an ASOS training academy, a quiet zone library, multiple cafés and eating areas, as well as an auditorium for company-wide gatherings. A Tech Bar and Concierge service will help ASOS employees with their non-work related needs. A workspace that truly reflects the young ASOS staff ethic of "work hard and play hard".
"ASOS is a global, tech driven phenomenon. ASOS customers are 20-somethings and so are most of its employees. ASOS gets that a smart, young workforce needs a workspace that celebrates their needs and their talents," said Nathan Lonsdale, Partner from
Spacelab. "Flexibility and mobility are incredibly important when maximising collaboration in a dynamic working environment like at ASOS. The space will reflect the personality of the company and its bold ambitions for the future."
The space is being designed to be fully welcoming for employees and guests with disabilities – including complete accessibility for wheelchair users, meeting room facilities for hearing impaired employees and braille signage throughout.
ASOS has offices around the world and a growing distribution capability. It invested £81 million in its Barnsley warehouse where 4,000 people work, over the past five years. A further £23 million investment there is earmarked for this year.









ASOS + CAMDEN
•Founded in 2000, ASOS has grown into the UK's largest online fashion and beauty retailer, with an annual turnover of over £1bn
•Global headquarters have been in Camden's Greater London House (GLH) for 10 years
•ASOS started in the building with 120 staff. Today more than 2,500 are based in GLH with the office plans making it possible to expand that number to 4,000
•ASOS is one of Camden Town's largest employers
•Indirect employment and opportunities will be generated due to the growth of the workforce in ASOS, across highly-skilled sectors, including design, retail, marketing, digital and IT
•An additional £500,000 is expected to be generated in business rates following expansion
•ASOS' business presence spans across five continents and its Camden headquarters welcomes international visitors each day, raising the profile of the Borough as a place of international business
COMMUNITY
•'Fashion with Integrity' – the ASOS corporate responsibility strategy includes programmes specifically targeted to Camden
•ASOS works in close partnership with Centrepoint – supporting residential facilities, including mental health services for neighborhood residents
•ASOS also supports the Prince's Trust, providing opportunities for young people in fashion, web design and technology
•ASOS and its employees donate clothing to Camden schools and charity shops each year, including C4WS, Oxfam and Scope
•ASOS' 2,500 employees are entitled to one paid day of volunteering each year. Recent examples include local hospital wards (Kiss it Better), assisting elderly residents (Good Gym) and workshops for teenagers (Roundhouse Coding Club)
GREATER LONDON HOUSE HISTORY
•Interest in Egyptian history was wide spread in 1927 when the building was designed
•800 men built the House of Carreras as it was then called after a well-known tobacco brand
•The modern factory designed after the Egyptian goddess Bast, the Cat Goddess, is guarded by two bronze cats of ancient Bubastis ten feet in height
•The combination of the Egyptian theme and the Black Cat, led to the Egyptian Cat Goddess, Bast and helped decide the system of decoration. Local people still call the building the Black Cat Factory
•On Christmas Eve, a party often started in the factory. Any musicians were encouraged to bring their instruments. At 3pm the band started at the top floor and formed a conga chain, dancing through the factory, floor by floor, until it emerged at the main entrance as an excited throng and held up the traffic in the Hampstead Road
•In 1939 the factory was camouflaged to reduce the risk of bomb damage. After the War the camouflage was removed and the Egyptian decorations were restored
ABOUT ASOS
ASOS is a global fashion destination for 20-somethings. We sell cutting-edge fashion and offer a wide variety of fashion-related content, making ASOS.com the hub of a thriving fashion community. We sell over 85,000 branded and own-brand products through localised mobile and web experiences, delivering from our fulfilment centres in the UK, US and Europe to almost every country in the world.
We tailor the mix of own-label, global and local brands sold through each of our eight local language websites: UK, US, France, Germany, Spain, Italy, Australia and Russia. ASOS's websites attracted 123 million visits during June 2016 (June 2015: 98 million) and as at 30 June 2016 had 12.0 million active customers1 (30 June 2015: 9.7 million), of which 4.6 million were located in the UK and 7.4 million were located in our international territories (30 June 2015: 3.8 million in the UK and 5.9 million internationally).
1Defined as having shopped in the last twelve months​​​​​