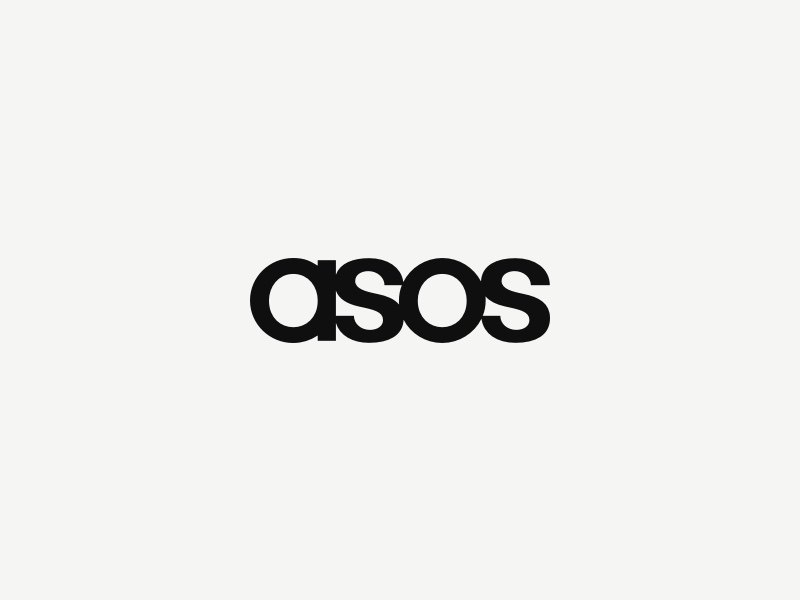 ASOS calls on UK brand partners to strengthen commitments to transparency and responsible action
ASOS calls on UK brand partners to strengthen commitments to transparency and responsible action
Brands stocked by ASOS with UK manufacturing footprint asked to sign up to Transparency Pledge and Fast Forward auditing methodology
LONDON, Friday 7th August 2020: ASOS, one of the world's leading online fashion retailers, today announces the strengthening of its third-party brand engagement programme with four new commitments required for brands sold on ASOS that manufacture in the UK.
ASOS has asked brands to commit to taking the following steps by the end of the year:
1. Signing the Transparency Pledge, joining ASOS, H&M, Inditex, Next, Pentland Brands, and numerous others in regularly and publicly disclosing a list of manufacturing sites in their supply chain;
2. Mapping and having visibility on all parts of their UK garment manufacturing supply chain, and providing evidence of visibility to ASOS;
3. Identifying risks within their supply base and strategies to mitigate this risk and, if necessary, sharing this information with ASOS so it can support the partner with addressing these issues;
4. Joining the Fast Forward auditing programme and committing to tackle any issues identified through this process.
These four commitments will bring the UK production policies of ASOS' brand partners in line with those implemented by ASOS for the manufacture of ASOS Design products in the UK. The country is an initial focus area for ASOS as part of its third-party brand engagement programme, with further international plans to be rolled out over the coming months.
To help its brand partners reach these commitments, ASOS will continue to share its expertise and experience in this area. In September 2020, it will host a collaborative workshop together with the Fast Forward audit organisation and Fast Forward members, to support its brand partners in signing up to Fast Forward in the coming months.
Nick Beighton, ASOS CEO, said: "When we launched our third-party brand engagement programme at the start of 2018, we set out Five Minimum Requirements that we wanted the brands we sold on site to sign up to by 2020. We've been working hard to support our brand partners to achieve this aim, and with the target now in sight, we want to be even more ambitious – and ask those brands that manufacture in the UK to bring their supply chains in line with our own, if they are not already."
"We believe the four commitments we have set out this week are critical enablers to improving sourcing standards across the UK. We hope that our brand partners will join us in striving to reach this goal, with the continued support of ASOS, Fast Forward, and other leading lights in UK manufacturing."
In the last financial year, third-party brands accounted for approximately 60% of the products sold on ASOS. More information on ASOS' third-party brands programme is available here.
-ends-
Notes to editors
About ASOS' Five Minimum Requirements
ASOS has been working with its brand partners since the start of 2018 in order to ensure they meet its Five Minimum Requirements. These are:
1. Brands to have an Ethical Trade Policy which is implemented across their supply chain;
2. Brands to have Transparency of 'Tier 1' (Cut Make Trim) factories, and be willing to share a factory list with ASOS if required;
3. Brands to comply with all the relevant chemical regional regulations in the countries we retail in;
4. All brands whose products contain any animal products to have an Animal Welfare Policy;
5. Where applicable, for all brands operating in the UK to publish a Modern Slavery Statement (we also accept statements meeting the requirements of the California Supply Chain Act).
About the Transparency Pledge
The objective of the Transparency Pledge is to help the garment industry reach a common minimum standard for supply chain disclosures by getting companies to publish standardized, meaningful information on all factories in the manufacturing phase of their supply chains. The civil society coalition that developed the Pledge based it on published factory lists of leading apparel companies and developed a set of minimum supply chain disclosure standards. These build on good practices in the industry. Each company participating in the Transparency Pledge commits to publishing on its website on a regular basis a list naming all sites that manufacture its products. More detail is available here.
About Fast Forward
Fast Forward is a next-generation supply chain labour standards improvement programme that works for all suppliers and service providers, in all sectors, at all stages of their social compliance journey. It was developed together with apparel retailers in 2014 to address concerns of exploitative practices in UK fast fashion being undetected by existing social compliance audits. Tested, piloted, developed and enhanced over the ensuing years, today, this collaborative programme is operated by an ever-growing number of consumer goods brands and retailers and applies across their whole supply chain including manufacturing sites supplying goods for sale and not for resale, warehousing and service providers. More detail is available here.
About ASOS
ASOS is an online retailer for fashion-loving 20-somethings around the world, with a purpose to give our customers the confidence to be who they want to be. We sell over 85,000 branded and ASOS Brand products through localised app and mobile/desktop web experiences, delivering from our fulfilment centres in the UK, US and Europe. Our propositions help bring our amazing products to almost every country in the world and we serve customers globally with increasingly tailored local experiences: relevant languages, payment methods and delivery and return options, in over 200 markets and in ten languages.