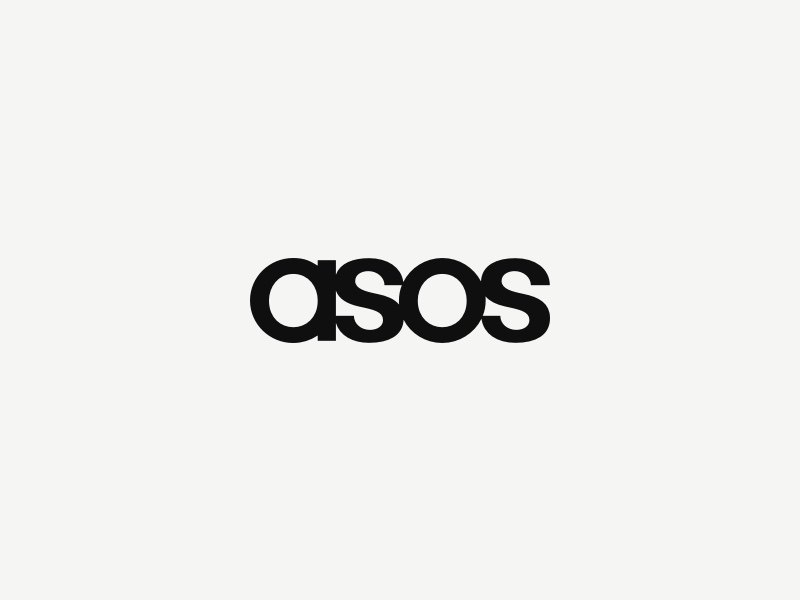 ASOS becomes first retailer to commit to Buy Now, Pay Later marketing best practice
ASOS becomes first retailer to commit to Buy Now, Pay Later marketing best practice
Leading online fashion retailer commits to new guidelines for responsible promotion of Buy Now, Pay Later (BNPL) products
Working in collaboration with financial campaigner, Alice Tapper, ASOS will implement responsible spending messaging across BNPL products in the coming months
LONDON, 26th November 2020: ASOS, one of the world's leading online fashion retailers, has further committed to the responsible promotion of Buy Now, Pay Later (BNPL) products on its platforms, following a collaboration with financial campaigner, Alice Tapper, founder of Go Fund Yourself.
In June, Tapper launched the #regulateBuyNowPayLater campaign, which, in addition to calling for improved regulation, has focused on the responsibility of retailers to care for the financial welfare of their customers. Tapper is the founder of Go Fund Yourself, a website and Instagram dedicated to educating and engaging young people on their finances.
Working with ASOS and informed by consumer insight, Tapper has developed a BNPL best practice document advising retailers on how to responsibly and effectively communicate the benefits and risks of the payment products to their customers.
The guidance document outlines key areas where brands can improve how BNPL products are marketed across customer communication channels and in marketing and promotion. Example best practice includes integrating responsible spending messaging and risk wording throughout the customer journey, on social media and in communications such as Help pages; ensuring the promotion of BNPL products is balanced with non-BNPL products; and avoiding positioning BNPL as a money management tool or as a solution to financial or emotional difficulties.
Since writing to ASOS CEO Nick Beighton in August, Tapper has been working with the business to advise and support the implementation of this best practice across ASOS' marketing channels. Earlier this month, the retailer incorporated responsible spending language in the launch of PayPal Pay in 3, encouraging customers to "remember to spend responsibly" as "sometimes splitting up payments might not always be the best option". It has also been working with Klarna and Clearpay for several months to ensure responsible promotion of its pay later options.
Under its commitment to follow the best practice guidelines, ASOS is working with both providers to implement similar messaging and will issue communications around responsible spending on its marketing channels in 2021, as part of an ongoing programme of work.
Brent Hobson, Head of Payments at ASOS, said: "We want to provide our customers with an outstanding retail experience, and know that a key part of this is giving them access to a wide range of payment options such as Klarna, Clearpay and PayPal Pay in 3, so they can choose the method which best suits their individual circumstances. We're committed to ensuring our customers have access to the information they need to make informed choices and actively encourage them to use payment options responsibly – only using Buy Now, Pay Later products if they are able to cover the repayment costs."
Financial campaigner and founder of Go Fund Yourself, Alice Tapper, said: "This is an important step from ASOS, and a real endorsement of the campaign. When used well BNPL schemes can be useful, but it's vital that retailers are being transparent with their customers about the risks involved. It's been encouraging to work alongside ASOS as it takes proactive a ction to communicate responsibly about these payment services, and I hope the move encourages further change across the industry."
Notes to editors About ASOS
ASOS is an online retailer for fashion-loving 20-somethings around the world, with a purpose to give its customers the confidence to be whoever they want to be. Through its market-leading app and mobile/desktop web experience, available in ten languages and in over 200 markets, ASOS customers can shop a curated edit of 85,000 products, sourced from 850 of the best global and local third-party brands and its mix of fashion-led in-house labels. ASOS serves its 23.4 million active customers from fulfilment centres in the UK, US and Europe, delivering ASOS packages to almost every country in the world.
About Alice Tapper & Go Fund Yourself
Alice Tapper is a financial campaigner who launched the #regulateBuyNowPayLater campaign in June 2020. Frustrated by the lack of financial education in schools, she founded Go Fund Yourself, a new approach to personal finance and financial news. The Instagram platform and website has become known for its simple and relatable money guides and weekly news bulletins which make complex topics, digestible and entertaining. She has a weekly column with Glamour magazine and her book 'Go Fund Yourself' was published in 2019 when she was named a Future Shaper by Marie Claire magazine. The best practice outlined above was informed by feedback from 150 consumers who were asked the question 'How do you think retailers could safely and responsibly promote BNPL?'.