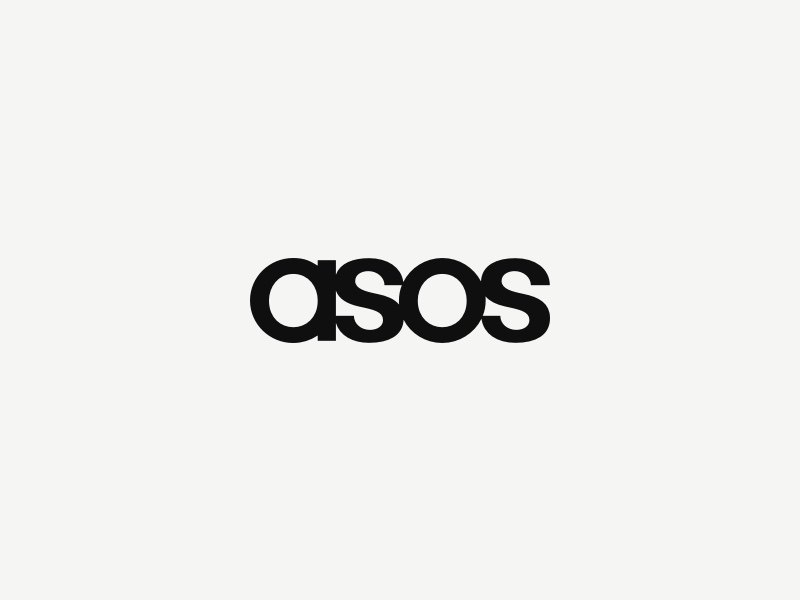 ASOS announces Board changes: José Antonio Ramos Calamonte appointed Chief Executive Officer Jørgen Lindemann to become Chair
ASOS plc ("ASOS") today announces the appointment of José Antonio Ramos Calamonte as Chief Executive Officer and Jørgen Lindemann as Chair.
José, who is currently Chief Commercial Officer of ASOS, becomes CEO and a member of the ASOS Board with immediate effect. He is an experienced international retailer, with deep multichannel experience and a track record of driving innovation. In an 18-year career in retail, José has led on commercial strategy for high-profile brands including Inditex, Esprit and Carrefour Spain, having started his career at McKinsey. He joined ASOS from leading Portuguese fashion company, Salsa Jeans, where he held the position of Chief Executive Officer for almost two years.
José has made a significant impact at ASOS since he joined to lead the commercial function in January 2021, taking responsibility for driving ASOS' product and trading strategy globally, encompassing design, sourcing, garment technology, buying and merchandising, global trading, ASOS Studios and creative. He has overseen product, category and range strategy, pricing and margin, own-label product innovation and brand partnerships, leading a team of more than 1,000 people.
Jørgen Lindemann, who joined the ASOS Board as a non-executive director on 1 November 2021, will become Chair, succeeding Ian Dyson, with effect from 1 August 2022, when Ian will step down. At ASOS' AGM in December 2021, Ian outlined his intention to step down from the Board following the appointment of a new CEO, reflecting the fact that he has been on the ASOS Board since October 2013.
Jørgen has deep experience of leading digital-first businesses. In addition to his role on the ASOS Board, he is currently the Chair of Miinto, the Danish-based online fashion marketplace and a Board member of Bambuser AB. He is the former President and CEO of Modern Times Group, the Sweden-based digital entertainment business and recently stood down from the Board of Zalando following five-years as a non-executive director.
José and Jørgen will work closely together and with the rest of the Board, the wider executive team and ASOS colleagues, to continue to deliver against ASOS' refreshed strategic priorities, as set out at the Capital Markets Day in November 2021.
Ian Dyson, Chair of ASOS, said:
"José is the right person to lead ASOS through the next phase of growth and the Board is delighted that he is becoming CEO at such an important time. Since he joined the business, José has made an enormous contribution, driving change through our commercial function and bringing new energy and enthusiasm to the core product and trading functions of the business. José was a core part of the executive team that developed ASOS' strategy, outlined last year, against which we are making continued progress, in spite of the backdrop of difficult market conditions.
"I will step down from the ASOS Board after nine years, confident that we have in place the right leadership to deliver against the long-term strategy to significantly increase sales and profitability by leveraging ASOS' strong, scalable global platform and its best-in-class customer experience."
José Antonio Ramos Calamonte said:
"ASOS is a great business with a strong brand, a compelling customer offer and great people. I joined ASOS because it is a business I had admired for a long time. I am excited at the opportunities ahead and look forward to working with the Board, the rest of the executive team and all our ASOS colleagues to deliver every day for our customers around the world and to create sustainable long-term value for all stakeholders."
Patrick Kennedy, Senior Independent Non-Executive Director of ASOS, said:
"Jørgen Lindemann has made a big impact since joining the Board of ASOS last year and I am delighted that he will step up to take the Chair role and ensure a seamless transition as Ian Dyson steps down. On behalf of the Board, I want to thank Ian for the substantial contribution he has made to ASOS over his nine years on the Board as a non-executive director, Audit Chair, Senior Independent Director and, latterly, as Chair."
Jørgen Lindemann said:
"I am delighted to be taking the role of Chair of ASOS. The Board of ASOS is clearly focused on ensuring we continue to make progress against our strategy, in spite of the unprecedented external challenges the business is facing. I look forward to working with José and the rest of the team to ensure delivery against our stated ambitions."
Separately today, ASOS has issued a trading statement for the three months ended 31 May 2022.